Alfa Romeo F1® Merch & Memorabilia
Get your hands on official Alfa Romeo F1® Team Stake memorabilia and celebrate the driver line-up of Valtteri Bottas and Zhou Guanyu. With the duo continuing with the team, the 2023 F1® season is set to be a strong one for the team. Now, you can own a piece of the team's story with race used bodywork, signed F1® photos, F1® racewear and so much more – find your ultimate F1® collectible today! 
Filters
Sold
Sold
Sold
Sold
Sold
Sold
Sold
Sold
Sold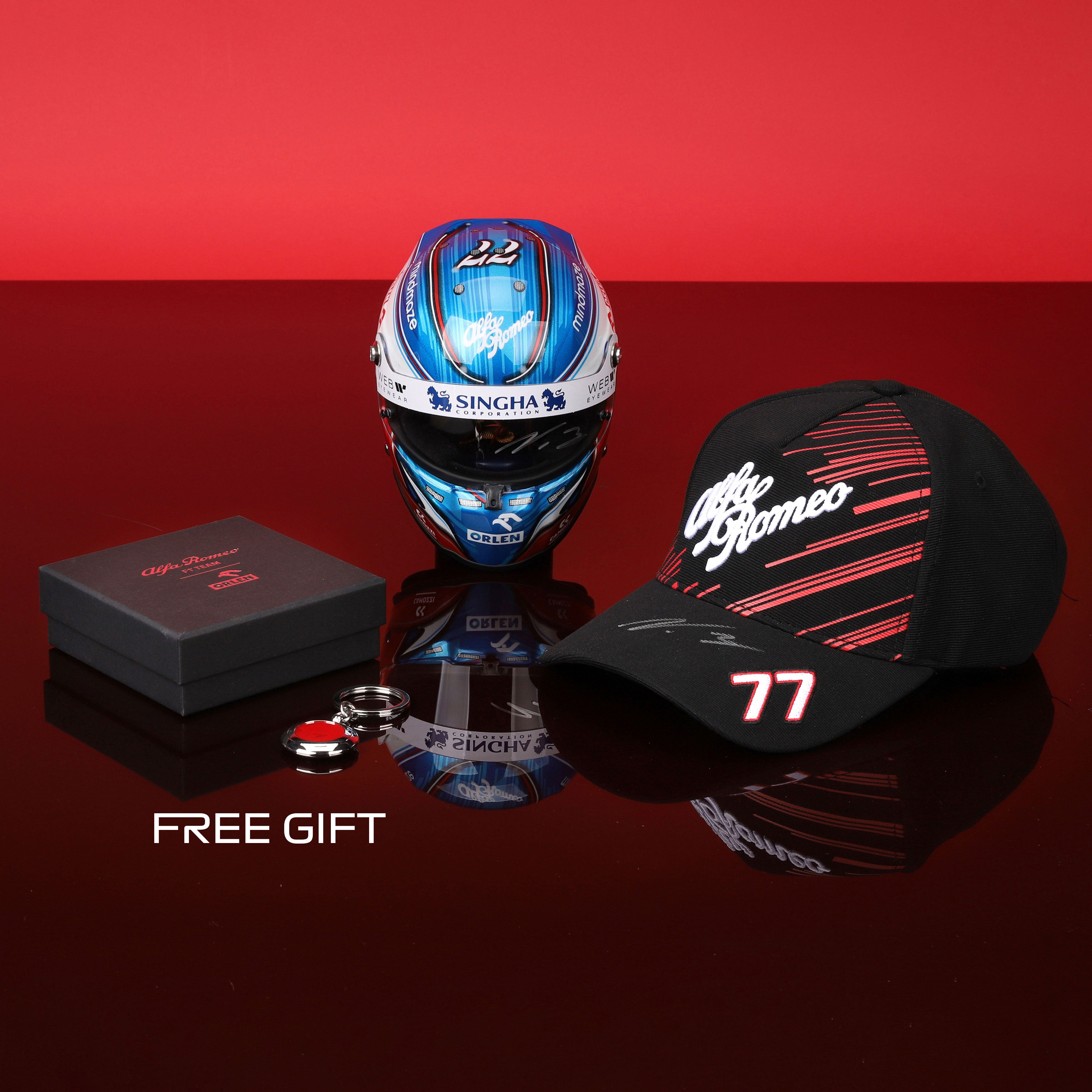 Sold
Sold
Sold
Sold
After first dipping its toe in F1 in 1950, Alfa Romeo has had a long and complex relationship with the sport, including many fallow years where they were not present at all. Since 2016 though their involvement has been more consistent, and the 2023 season - with Guanyu and Bottas behind the wheel - looks to be one of the most exciting yet. We watch with interest to see which accolades they'll add the their numerous victories, podiums, and pole positions.
Regardless of when you began to follow Alfa Romeo in F1, our Alfa Romeo F1 merchandise will have something to suit your tastes. We aspire to have the most extensive and engaging range of F1 memorabilia, and our Alfa Romeo shop is no different. Here you will find a suite of items ready to take your collection to the next level, from rear wheel rim tables to signed replica Bottas 2023 helmets (the famed 'Mullet and Moustache'). You'll find signed and framed replica race suits, signed team caps in special display cases, official halos, framed bodywork sections accompanied by prints, and much more.
Our goal is to offer you items that distil the intensity of race day and celebrate the timeless aesthetic appeal of the sport we know and love. Our Alfa Romeo collection is amongst our finest, so take a look today and see what you find.
© 2023 Formula One World Championship.
All Content including images and products strictly Copyright © 2020-2023.
BG Sports Enterprises Ltd.t/a F1 Authentics, Company No.07236294. All rights reserved.