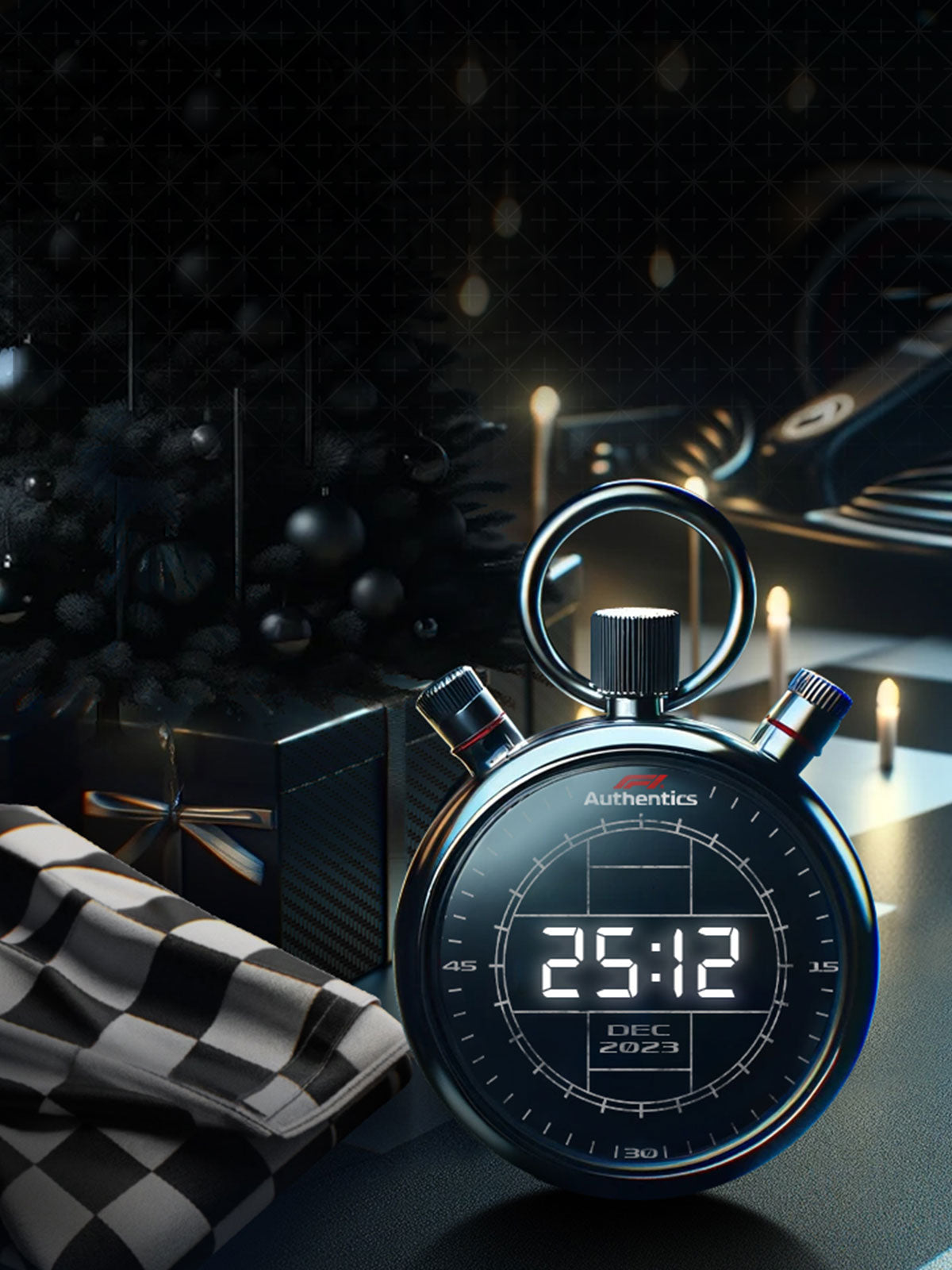 QUALIFIED FOR CHRISTMAS
Your F1 Gifts In Time For The Big Day
Filters
Sold
Sold
Sold
Sold
Sold
Sold
Sold
Sold
For the F1 fan in your life, there's no better gift than an official F1 gift. Each of the items in our range encapsulates some integral part of the sport, whether it's a signed section of bodywork encased in acrylic, a scale replica helmet, a table made from a Mercedes-AMG brake disc, or one of many other options.
Our F1 collectible specialists are on constant lookout for the most interesting, intriguing, and aesthetically pleasing items, all of which make fantastic F1 gifts for him (or her!) We understand that people receiving F1 gifts will have differing levels of interest and expertise in the sport, and that while some will be casual collectors, others may already have significant collections. To this end we have a wide selection of price points and levels of rarity: for the casual collector we have items like bodywork keyrings or pens, or framed race day photos. For gifting a more discerning recipient, you'll find bodywork sections, wheel rim tyre tables, and more.
We also understand that the budget and expertise of the person buying the gift will vary, so our range of official F1 gifts is easy to navigate and you'll find full information about each product on their respective page.
© 2023 Formula One World Championship.
All Content including images and products strictly Copyright © 2020-2023.
BG Sports Enterprises Ltd.t/a F1 Authentics, Company No.07236294. All rights reserved.