Max Verstappen F1® Merch & Memorabilia
Fans of double World Champion, Max Verstappen, can celebrate his phenomenal F1® career with official F1® memorabilia. In 2022, Verstappen broke the record for the most race wins in a single season with 15 victories. Continuing with Oracle Red Bull Racing in 2023, Verstappen will be chasing down more successes. Shop official F1® photos, Red Bull models, and much more. Find your ultimate Max Verstappen memorabilia today! 
Filters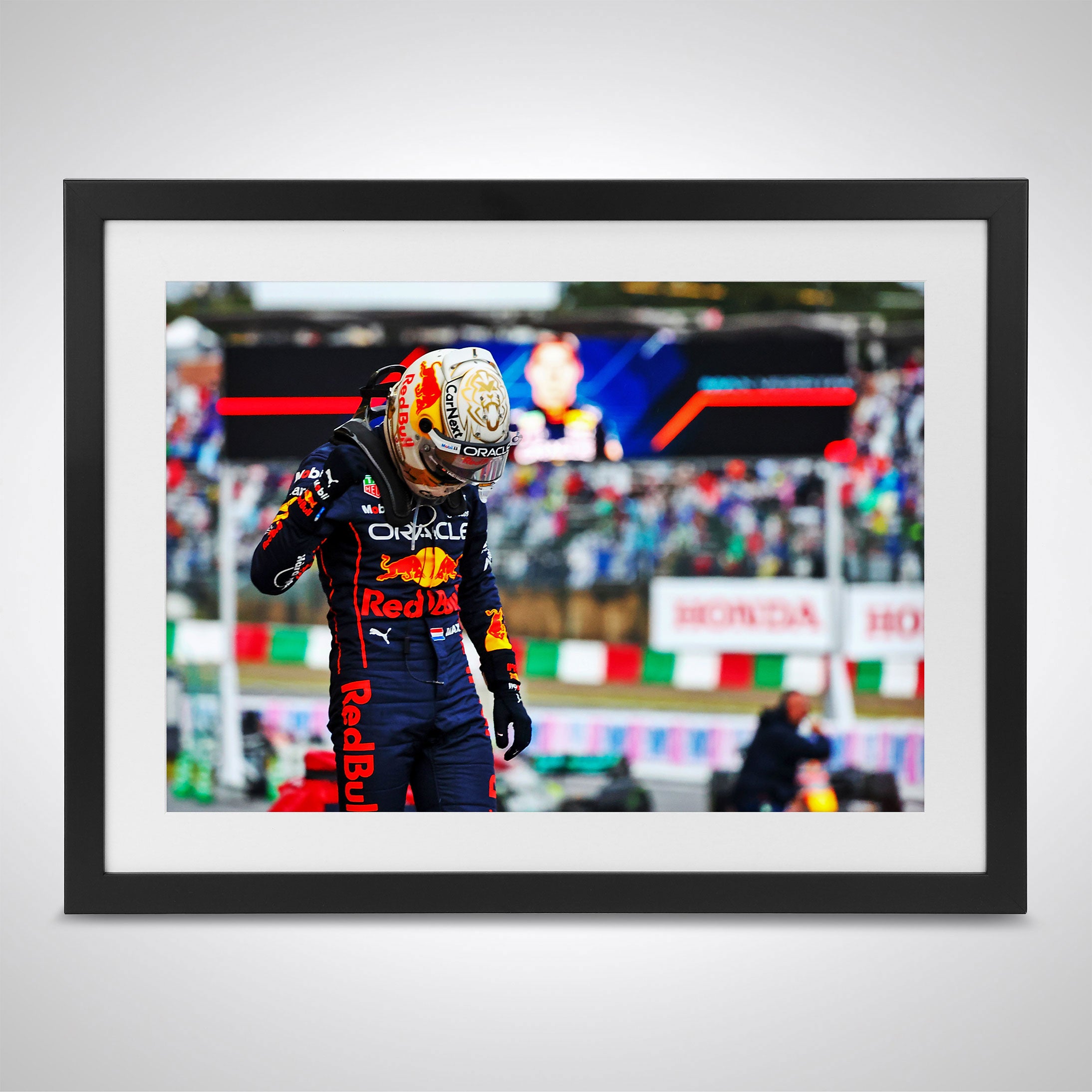 In the market for Max Verstappen gifts? Well, you need look no further, because on this page you'll find an exciting and extensive range of Verstappen memorabilia to satisfy even the most discerning F1 collector. To populate our range we've tasked our expert F1 collectors with finding the best pieces, each of which reflects and commemorates the career of this legendary F1 racer. Here you'll find world-class artwork celebrating Verstappen and his aesthetic, alongside signed bodywork sections, scale model F1 cars, replica halos, replica front wings, and, perhaps our proudest acquisition, Official Red Bull Racing Show Car Simulators.
For F1 collectors, it doesn't get much better than this. Those racers who carve names out for themselves in the hallowed annals of the sport find themselves at the heart of the most enticing ranges of memorabilia, and Verstappen is no exception. With his impressive track record - pardon the pun - including breaking the record for the most race wins in a single season in 2022, Max shows no sign of stopping. And nor will we: this range of Max Verstappen gifts will continue to expand as our collectors source even more of the very best items.
© 2023 Formula One World Championship.
All Content including images and products strictly Copyright © 2020-2023.
BG Sports Enterprises Ltd.t/a F1 Authentics, Company No.07236294. All rights reserved.