Ayrton Senna F1® Merch & Memorabilia
Remembering three-time World Champion and Brazilian F1® legend, Ayrton Senna; explore our collection of F1® memorabilia, from replica helmets, to F1® wall art capturing the racing icon in paint, plus much more.
Filters
Sold
Sold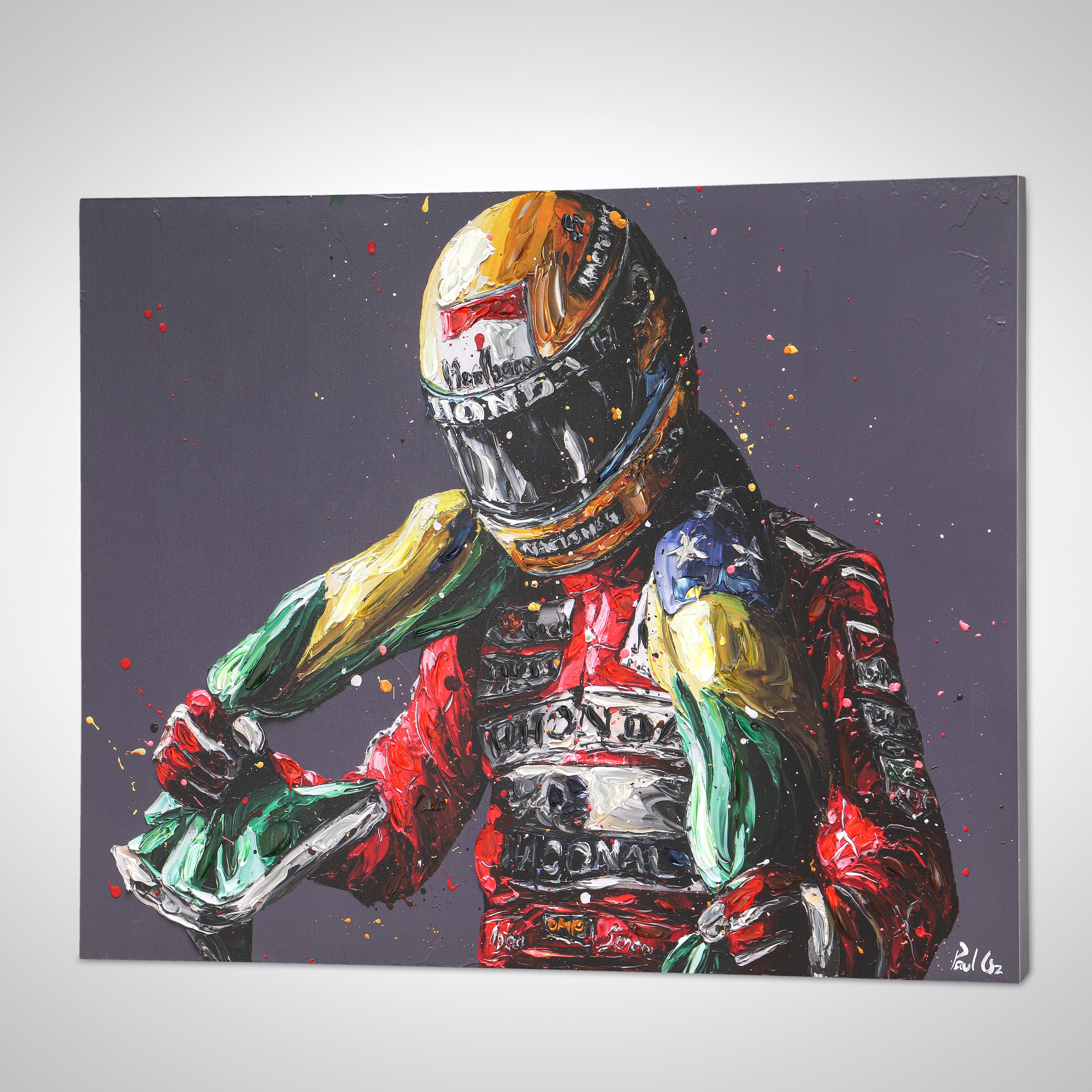 Sold
Sold
Sold
Sold
Sold
Ayrton Senna is a name that will live forever in the annals of F1 history. This accomplished and admired Brazilian race driver is one of many taken from us too soon, and one whose character and achievements make him an undeniable piece of the history of the sport. Our collectors understand the desire to pay tribute to drivers like Senna, and have curated a range of some of the finest pieces available. For collectors who want to pay their respects and keep his memory alive, our range of replica helmets and artworks will allow you to do just that. These helmets are a snapshot of F1 as it was in the mid 1990s, and the artworks are expertly crafted to not only capture, but to celebrate and magnify key moments in his career.
Being a fan of F1 comes with its highs and lows, and the loss of Senna was an undeniable low moment in our collective experience. But keeping his memory alive, celebrating his achievements, and not letting his name fade away is the duty of all fans. Our Ayrton Senna merchandise is just one way to achieve this goal.
© 2023 Formula One World Championship.
All Content including images and products strictly Copyright © 2020-2023.
BG Sports Enterprises Ltd.t/a F1 Authentics, Company No.07236294. All rights reserved.