Valtteri Bottas F1® Merch & Memorabilia
Get your hands on a piece of official F1® memorabilia and commemorate Valtteri Bottas' incredible career in F1®. Remaining with Alfa Romeo F1 Team Stake for another season, Bottas will be looking to impress on track during 2023. Now, get your hands on official F1® photos, replica helmets and more. Find the ultimate Valtteri Bottas collectible today! 
Filters
Sold
Sold
Sold
Sold
Sold
Sold
Sold
Sold
Sold
Sold
Sold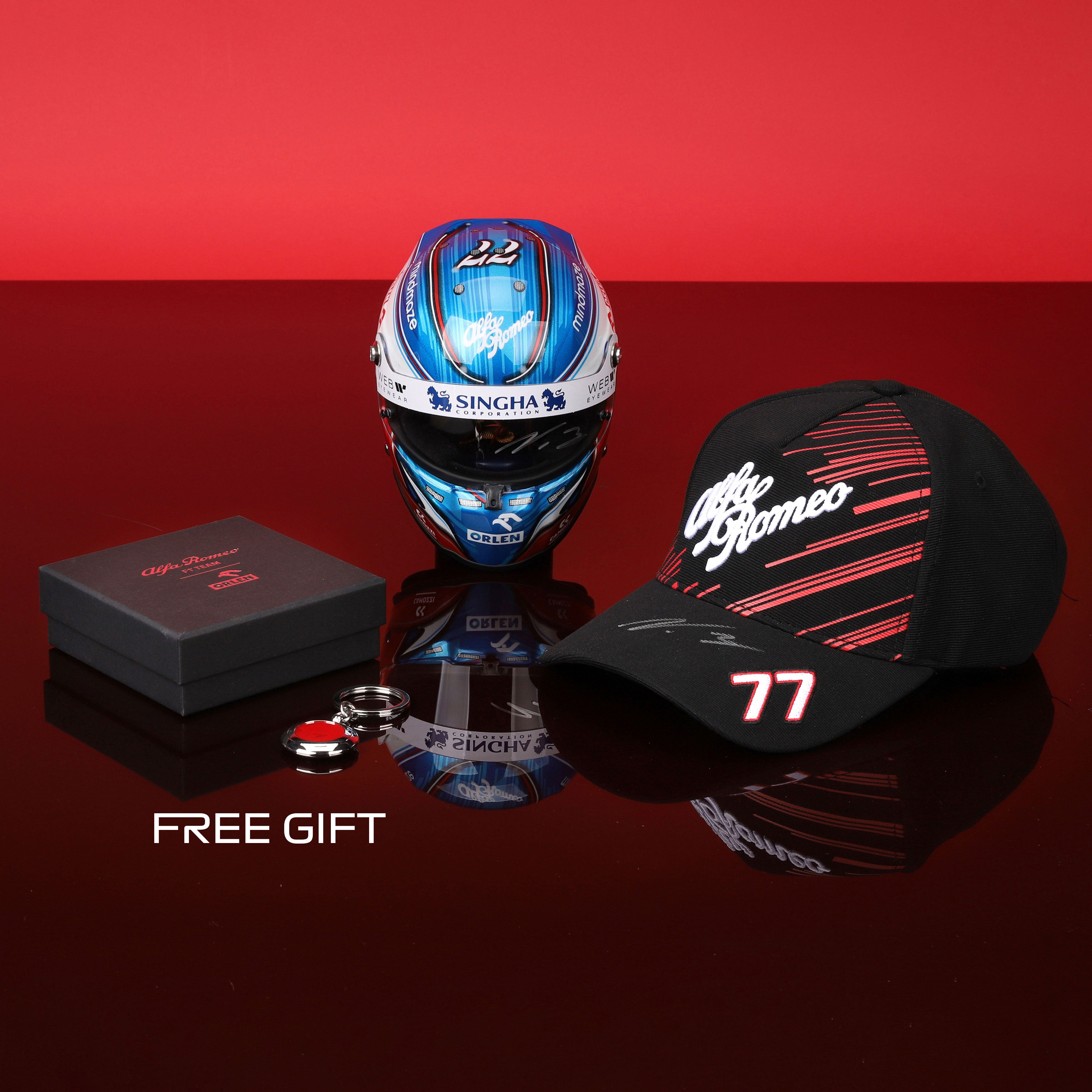 Sold
Sold
Sold
Sold
Sold
Sold
With a career spanning Williams, Mercedes and Alfa Romeo, Valtteri Bottas' continued presence on the track and extensive list of accolades is testament to his unwavering will and sheer talent. With 10 wins, 67 podiums, 20 pole positions and counting, this Finnish driver is an ongoing source of excitement and devotion from fans the world over. If you count yourself amongst the Bottas hardcore, our range of Valtteri Bottas merchandise is for you. Here you'll find his decade in the sport distilled into a range of exciting and desirable collectibles, ranging from signed and framed race suits that tap directly into the high octane intensity of race day, to replica halos that allude to the unparalleled precision and design prowess of the car he drives, and everything in between. Our dedicated curators have filled our Valtteri Bottas shop with replica boots, replica gloves, signed prints and photos, tables made from race-used rear wheel rims, and more. Our collection also expands and evolves alongside Bottas' career, meaning you'll find new and exciting items each time you check back. Whether you're a seasoned collector or a newcomer, Valtteri Bottas merchandise will make a fine addition to your collection. So browse our range today!
© 2023 Formula One World Championship.
All Content including images and products strictly Copyright © 2020-2023.
BG Sports Enterprises Ltd.t/a F1 Authentics, Company No.07236294. All rights reserved.