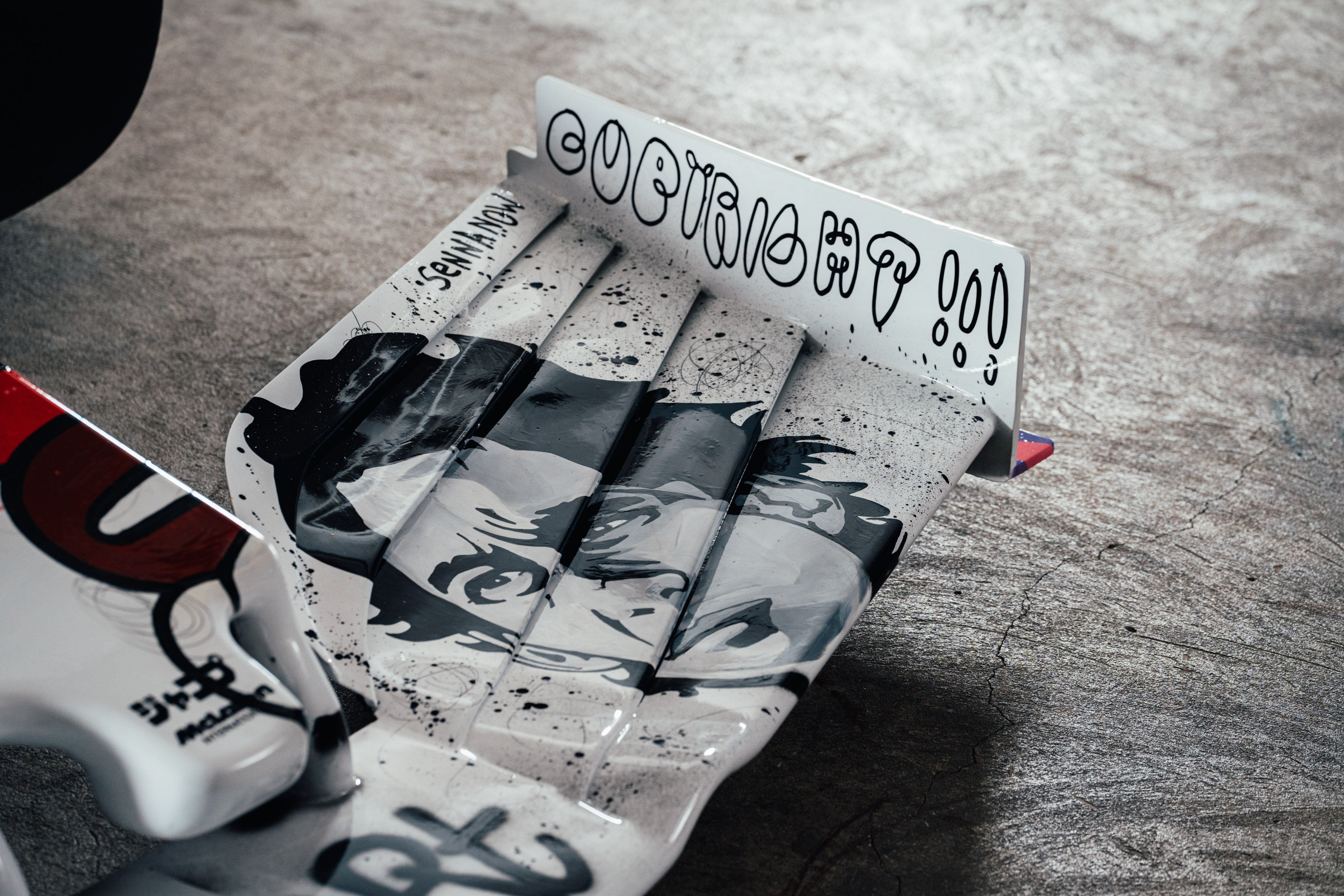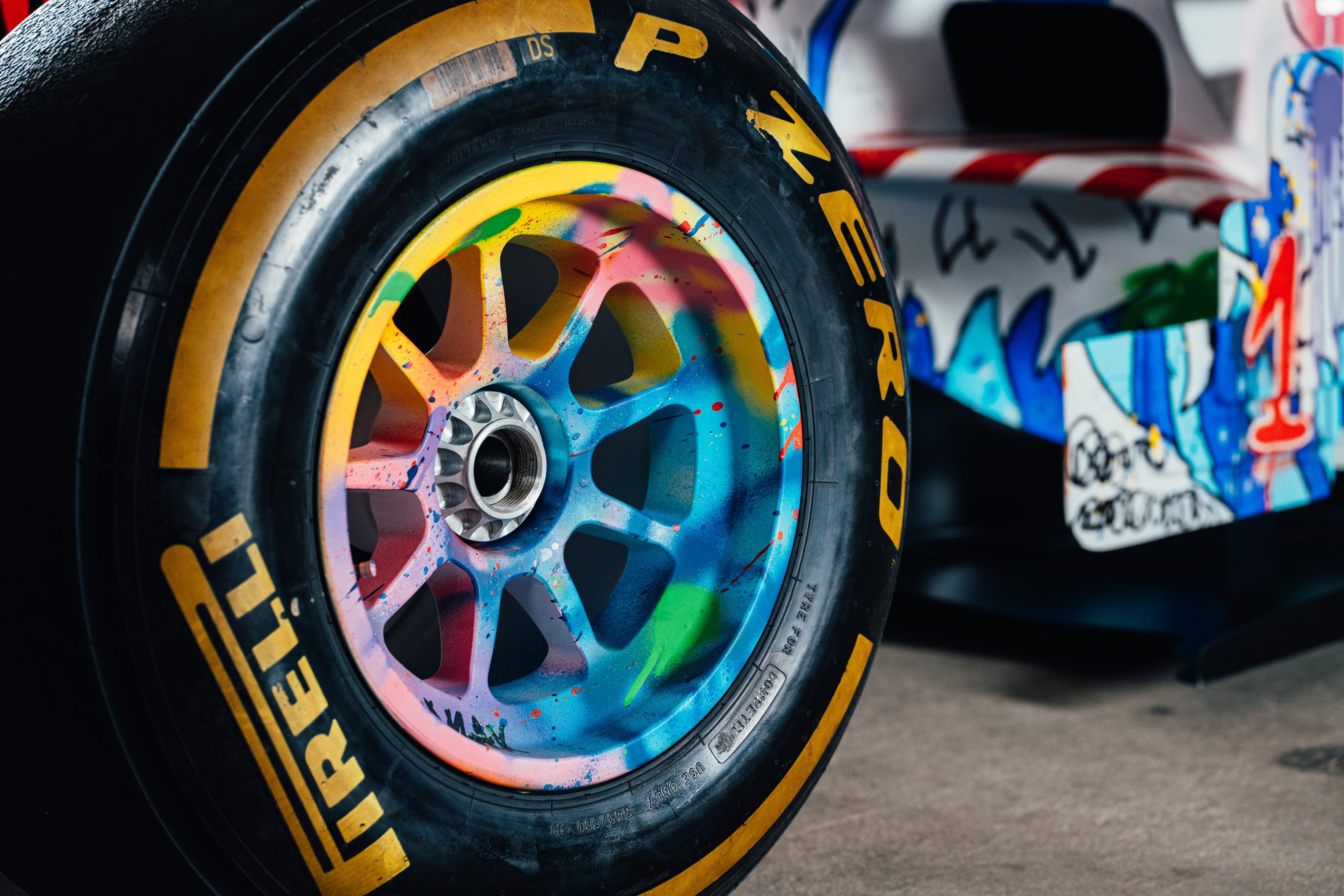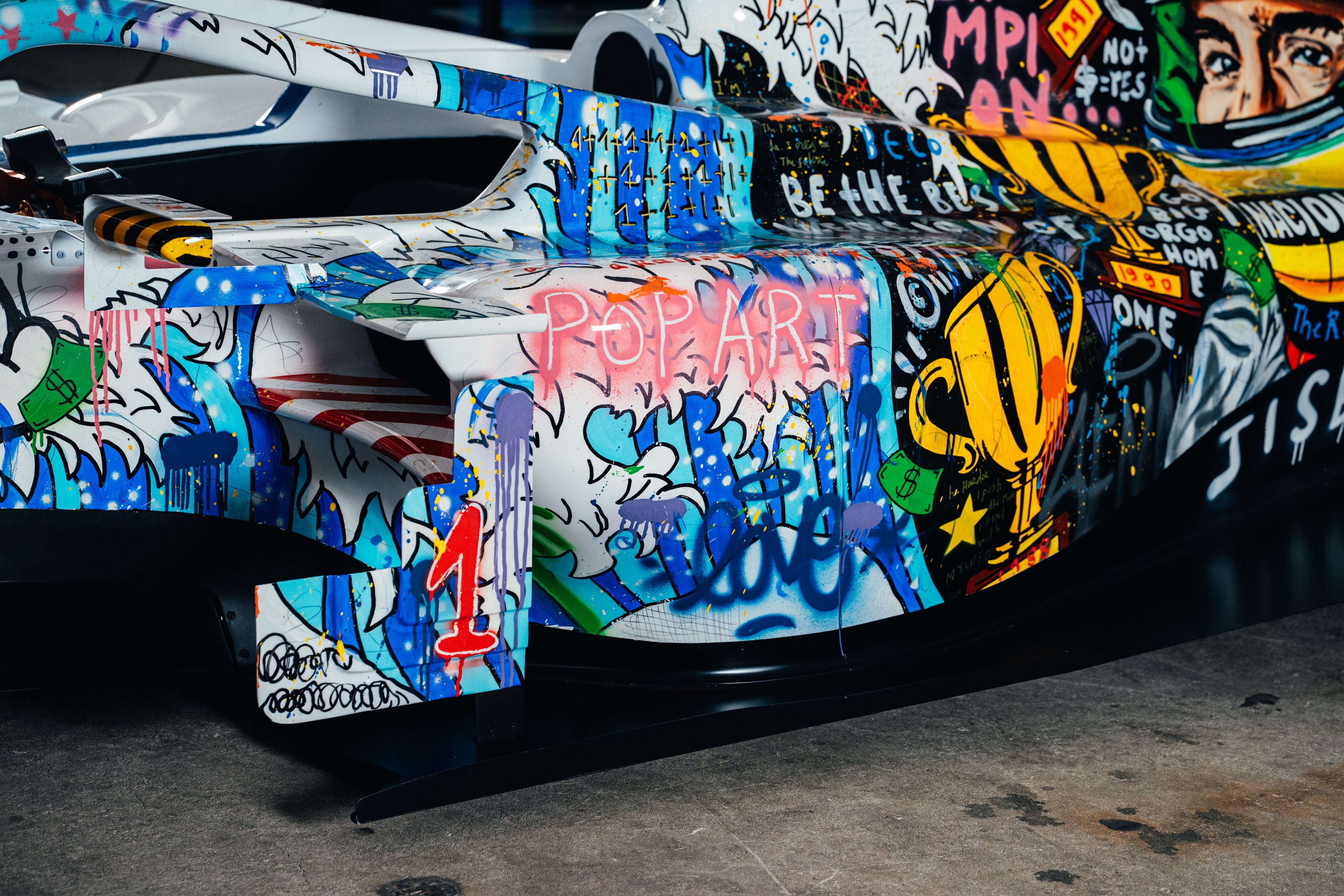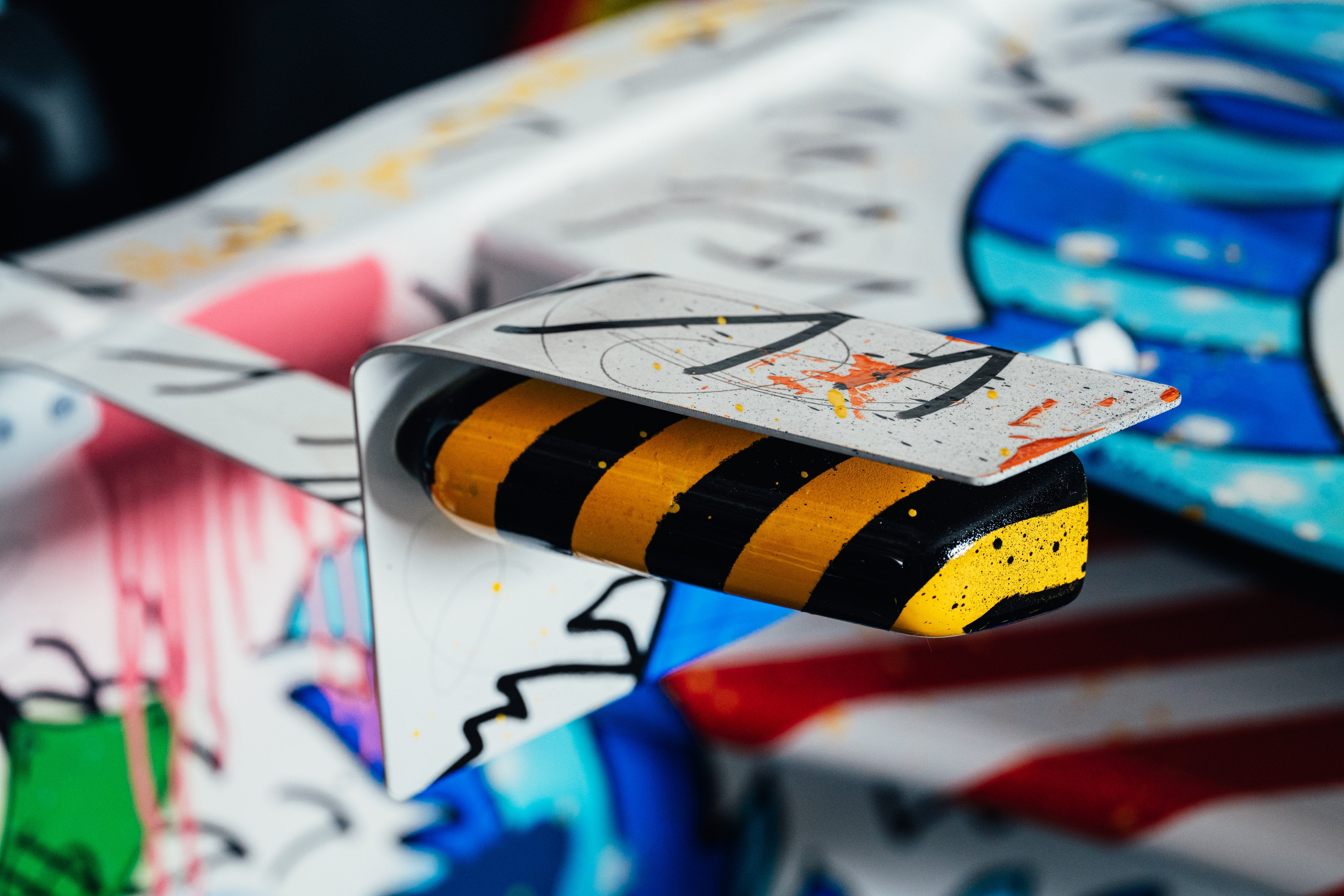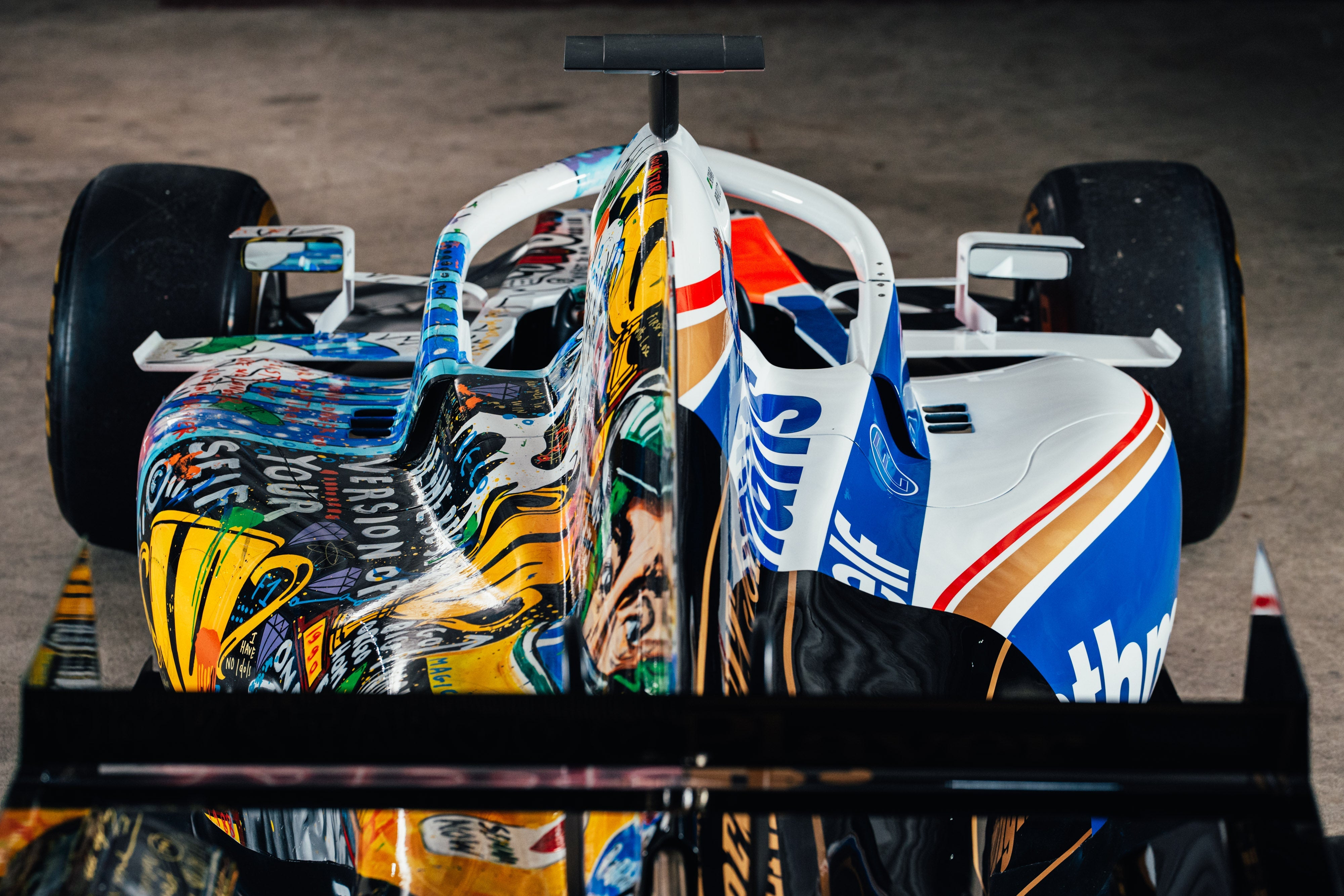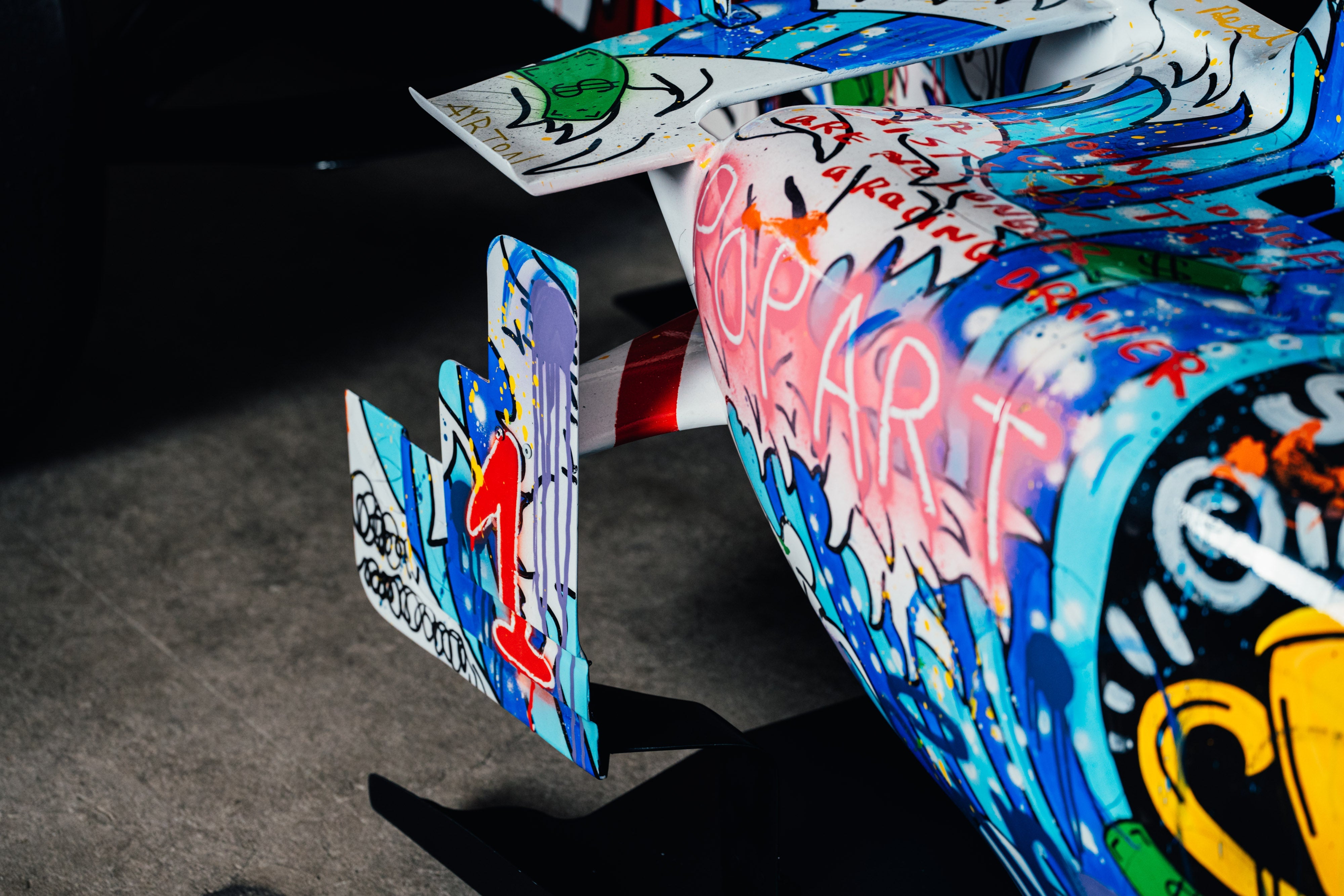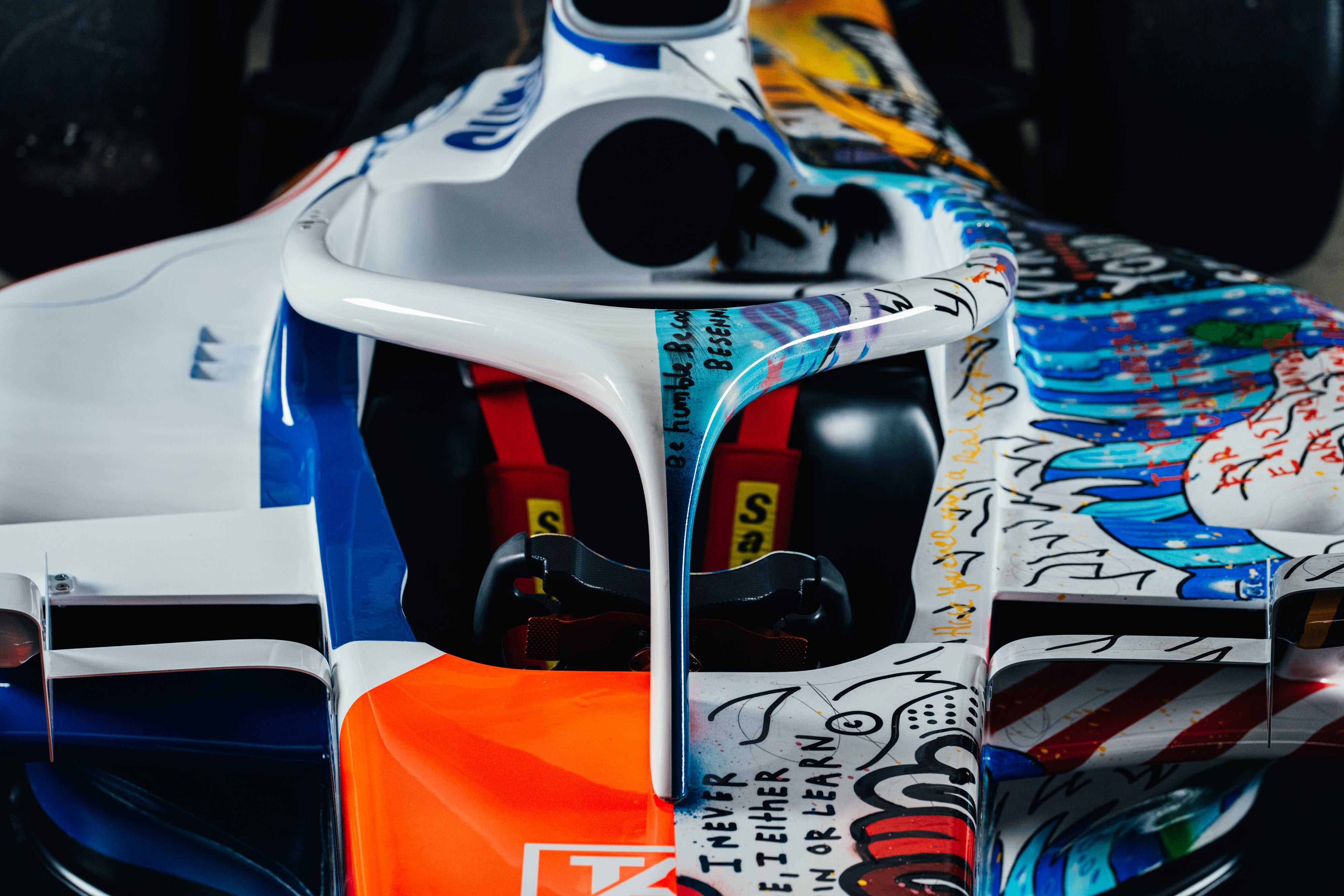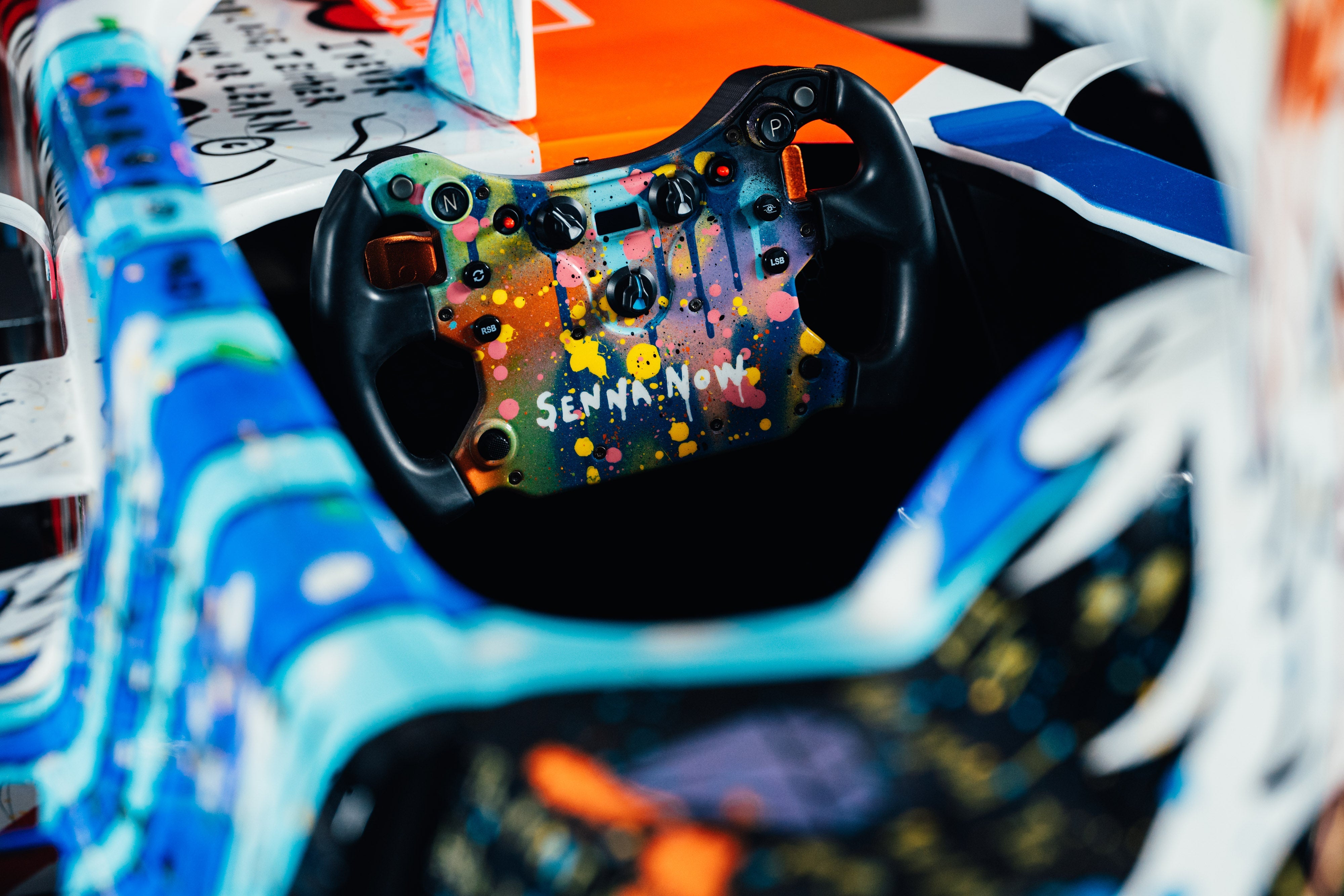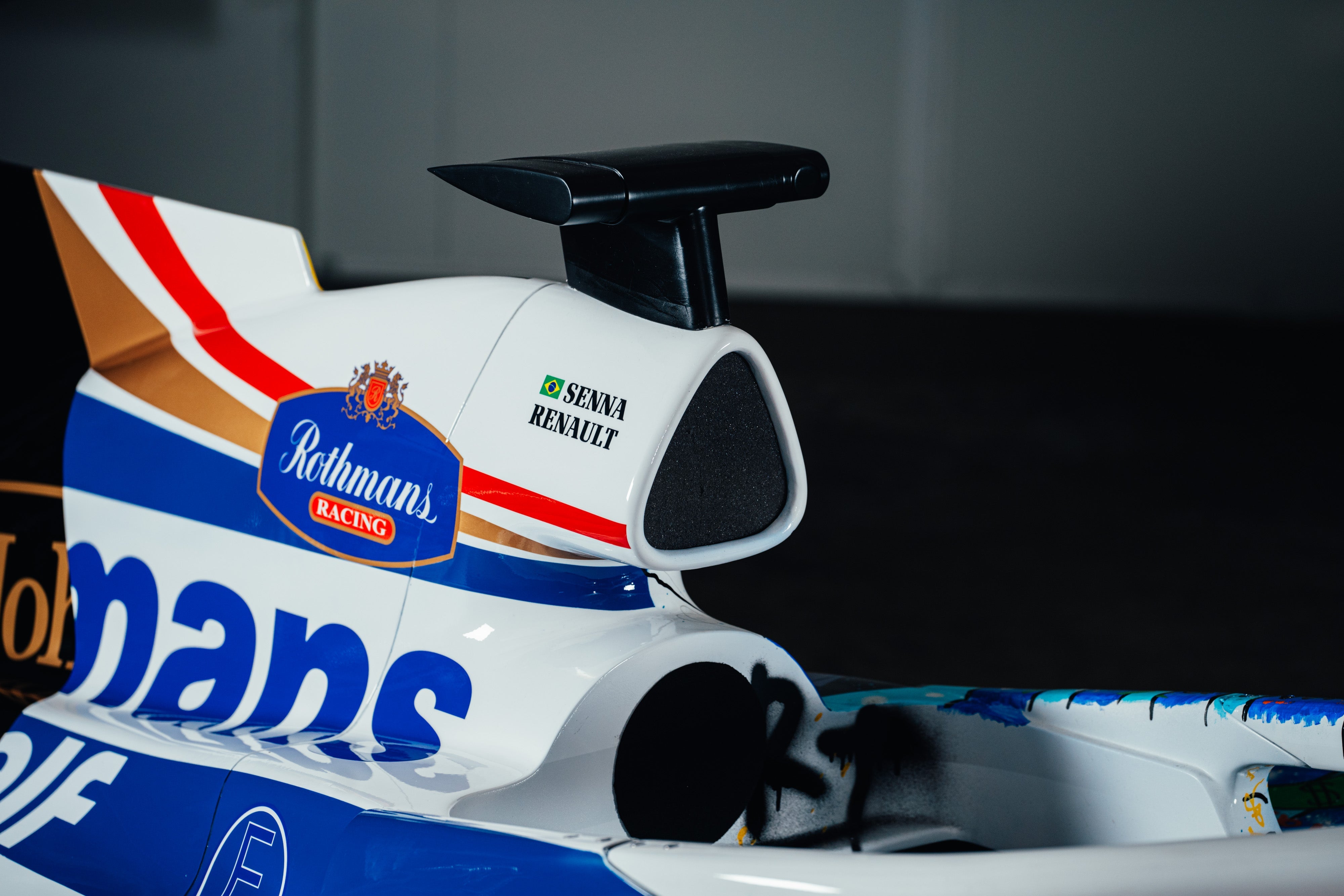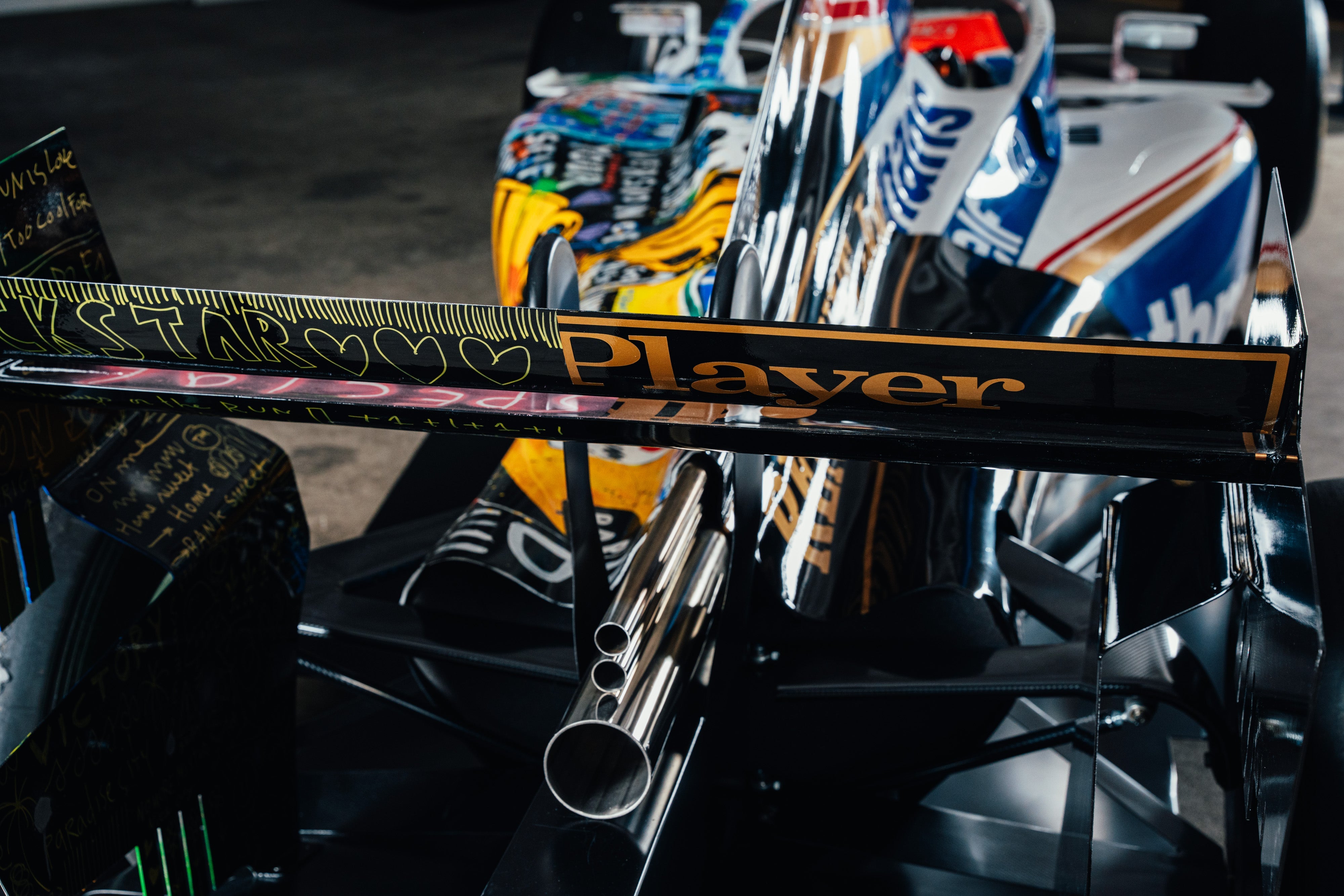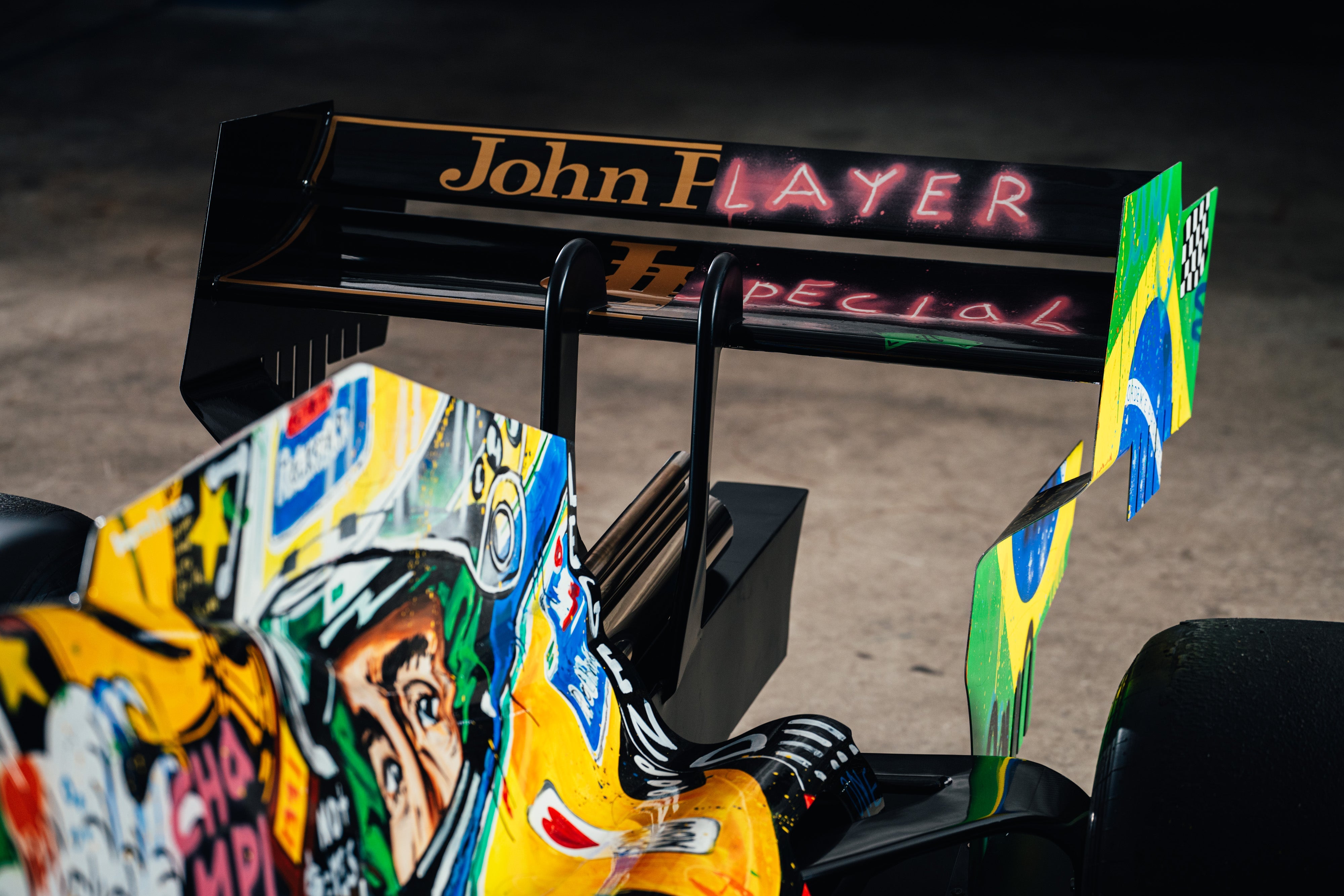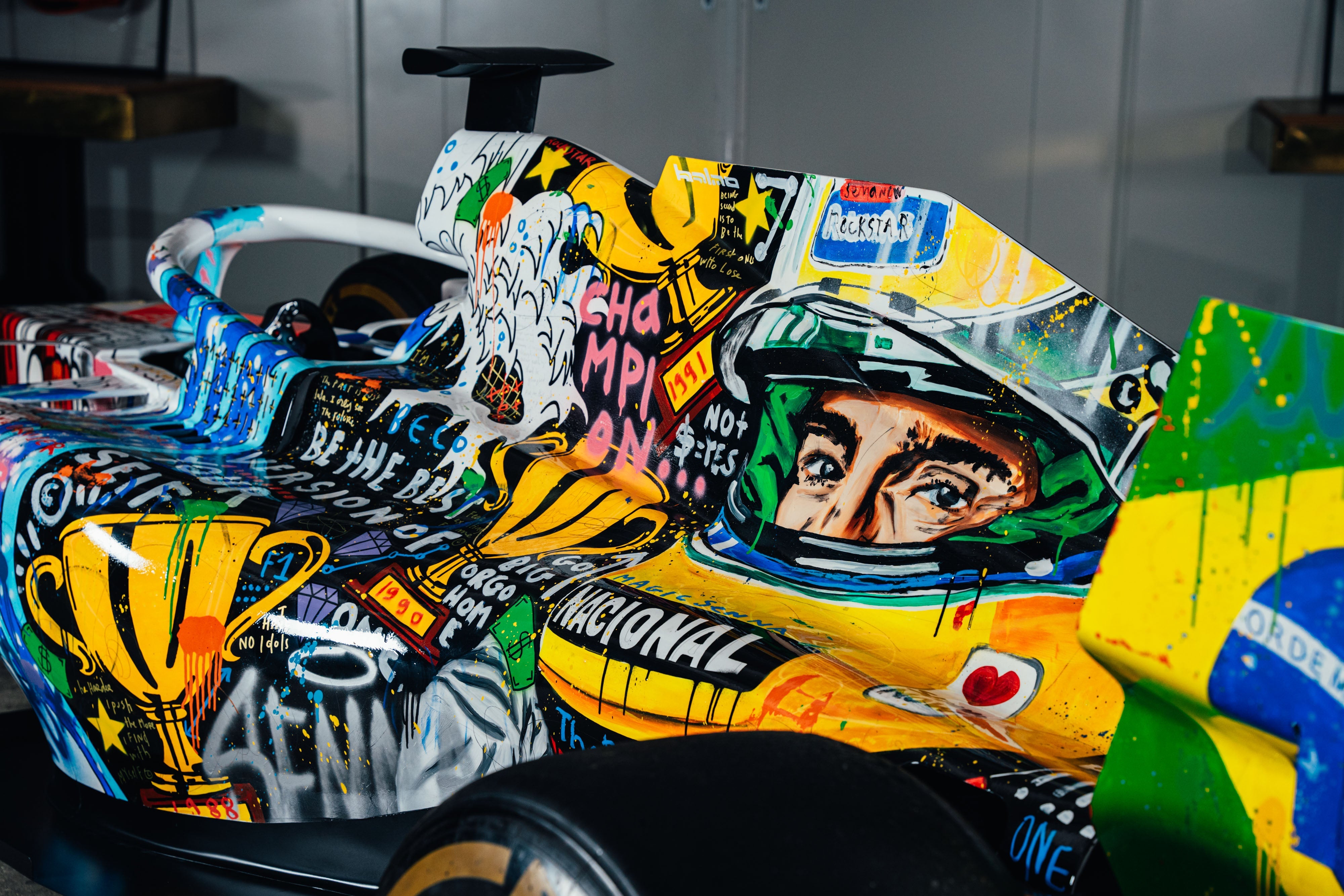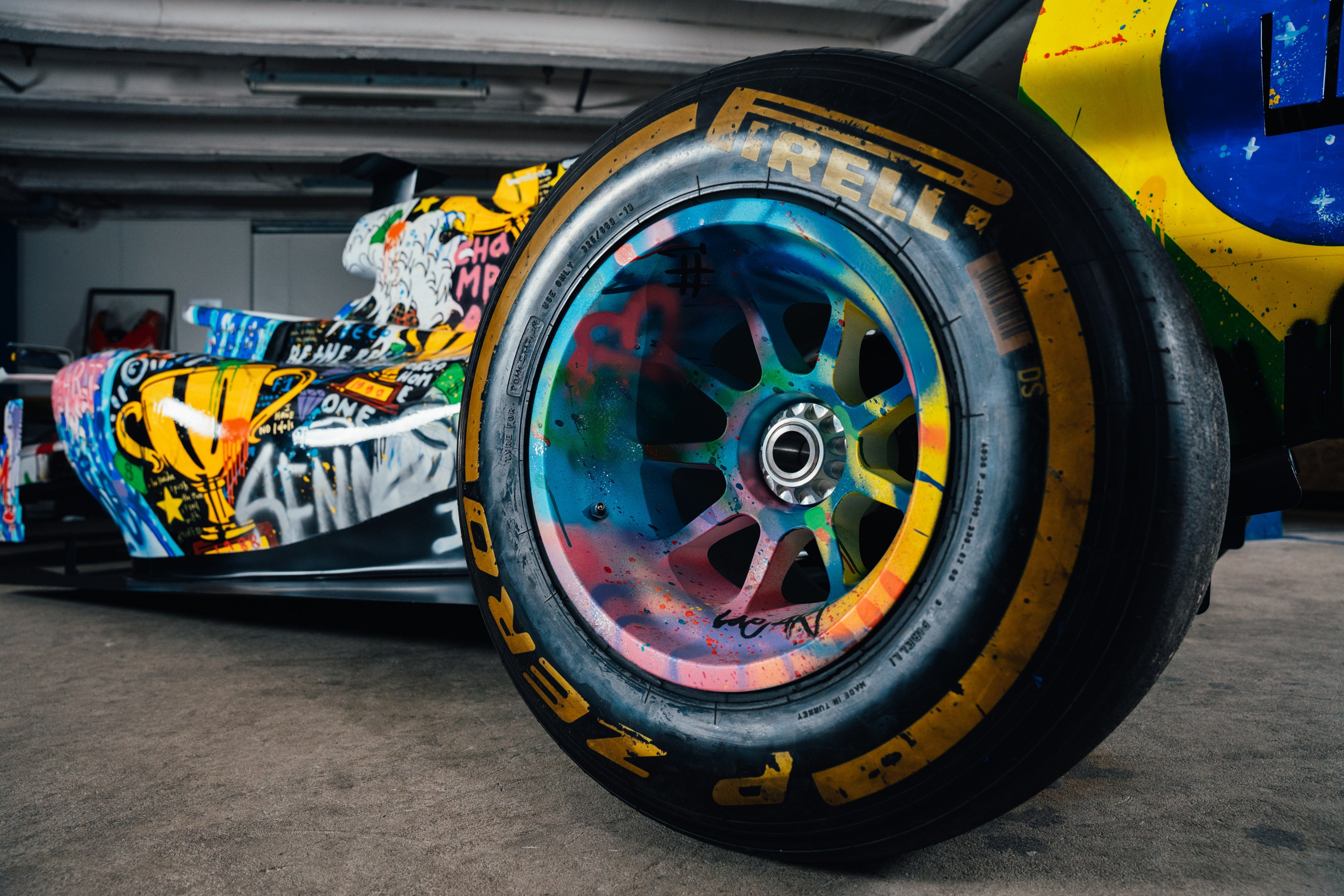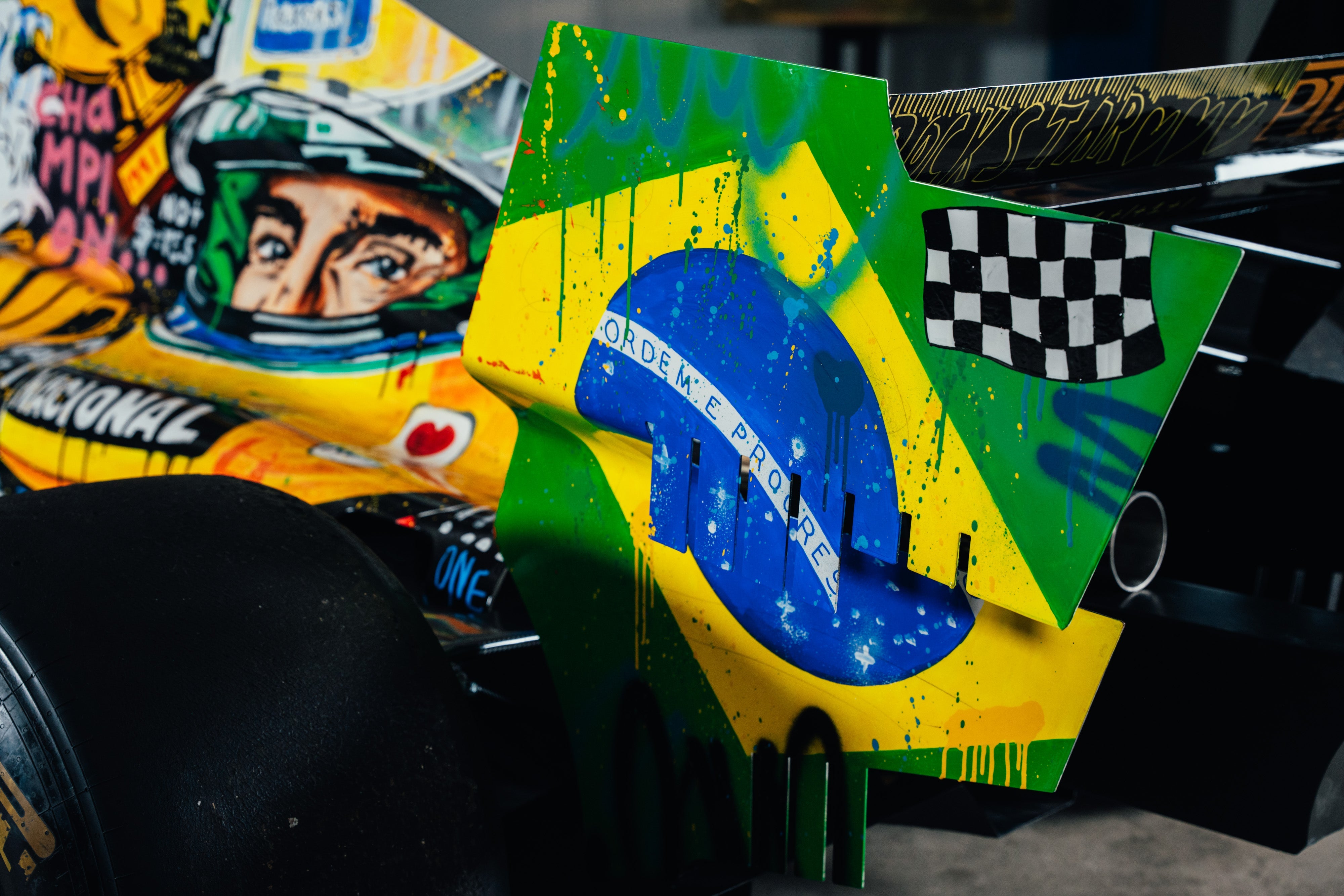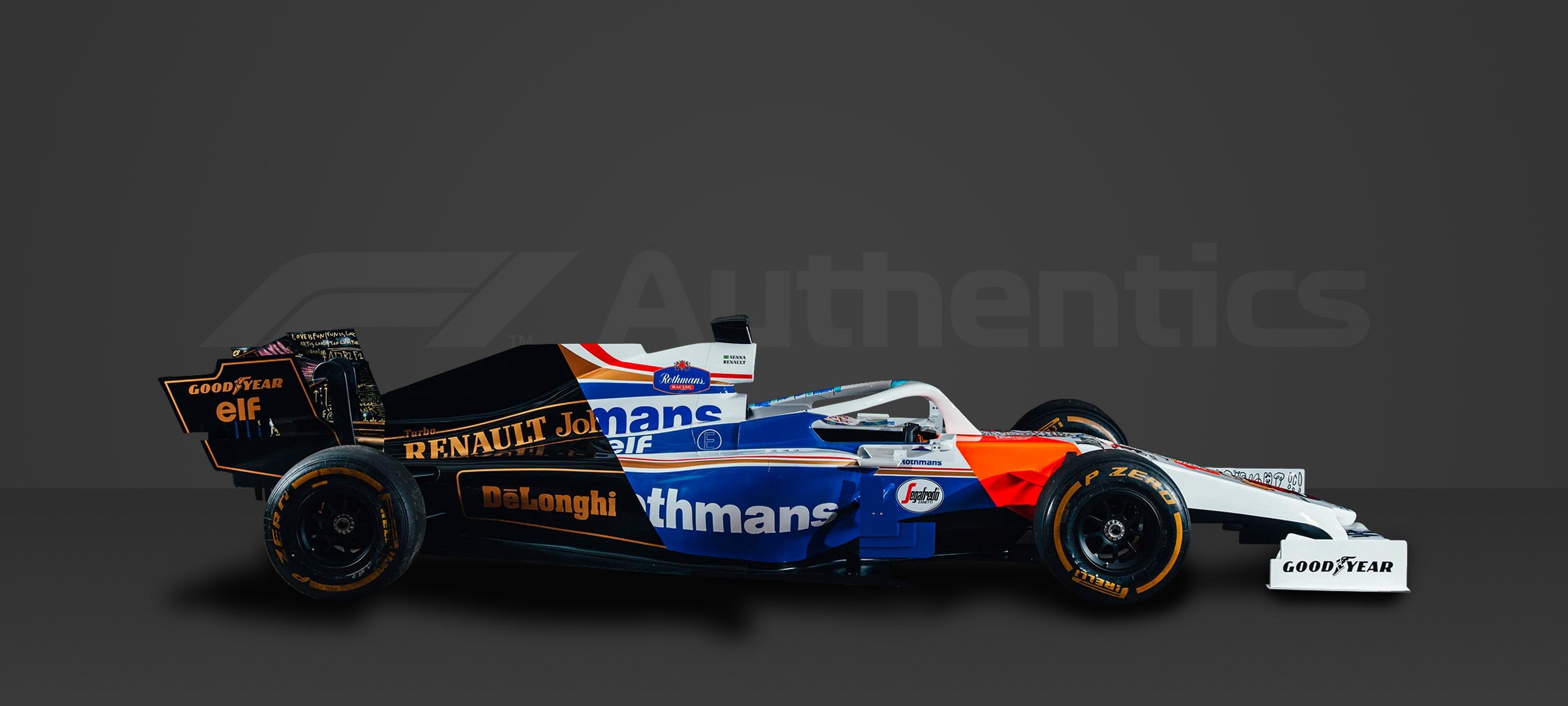 Ayrton Senna Art Show Car
---
F1 Authentics is pleased to present this truly unique show car celebrating the incredible racing career of three-time World Champion, and Formula 1 legend, Ayrton Senna.
This striking show car is made using a fibreglass rolling chassis, with McLaren MCL35 inspiration, and uses real wheels and tyres to finish off the look.
SKU: 6568a625b53ae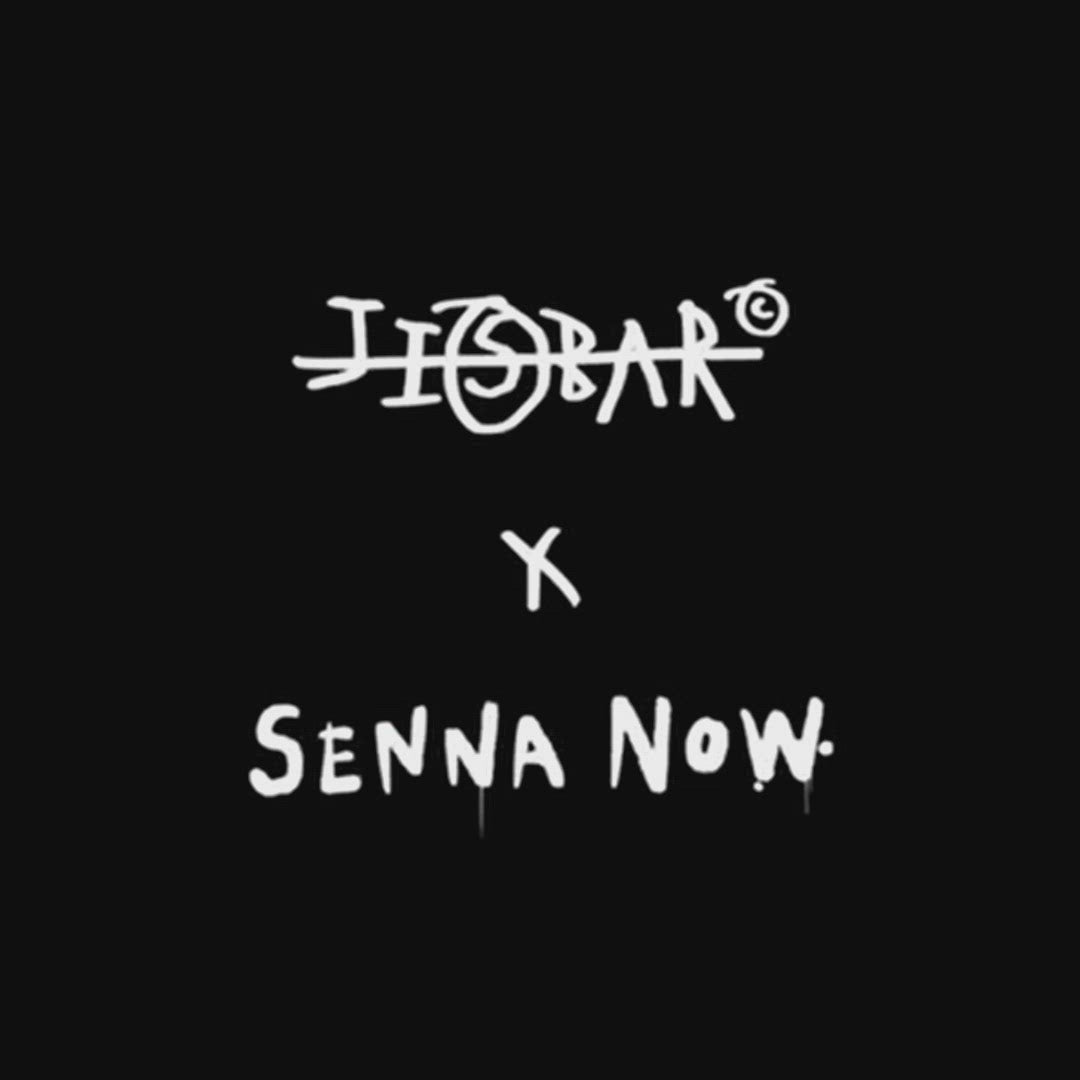 The Senna art show car is the result of Italian fashion designer Matteo Macchiavelli, who fondly followed the Brazilian's F1 career when he was younger.

This magnificent work of art pays homage to the life and career of Senna, who tragically lost his life at the 1994 San Marino Grand Prix. Years later, Senna's legacy still lives on throughout the Formula 1 community.

This extraordinary spectacle is now available for an F1 race car collector to house within their collection.

The remarkable thing about this show car, however, is its liveries. One side of the car is made up of three different iconic liveries from Ayrton Senna's F1 career – the black-and-gold of Lotus, the Marlboro McLaren and Rothmans Williams.

The other side of the car, meanwhile, has been given over to a design by French street artist Jisbar, who has taken inspiration from the life and career of the three-time World Champion. Featuring 'graffiti' style art and vibrant splashes of colour, this exceptional design is like nothing else.
OWN THIS CAR
POA (Price on Application)
Ayrton won all his World Championship titles with McLaren, claiming the accolades in 1988, 1990, and 1991. Prior to this he spent three seasons with Lotus where he claimed his first race victories. In 1994, Senna made the move to Williams.
Enquire Now
Throughout the years F1 Authentics and myself have consolidated a long-term relationship with Art, Memorabilia but most importantly F1 exhibition cars.Doing intercontinental transactions, requires a lot of communication, F1 Authentics are professionals who stay in control and provide me with a solution.
I first met F1 Authentics a few years ago, when I pursued a long-standing dream to purchase an authentic F1 car and hang it on a wall.  To describe the entire experience with the transaction as "amazing" is an understatement. The team graciously assisted with all shipping logistics from the UK, and I was blown away when the car arrived. It surpassed all expectations.
The F1 Authentic's team has been both easy and great to work with. They not only helped me track down the perfect chassis, but they also helped with door-to-door shipping and logistics. I would recommend F1 Authentic's to anyone looking to expand their collection into the racing grid.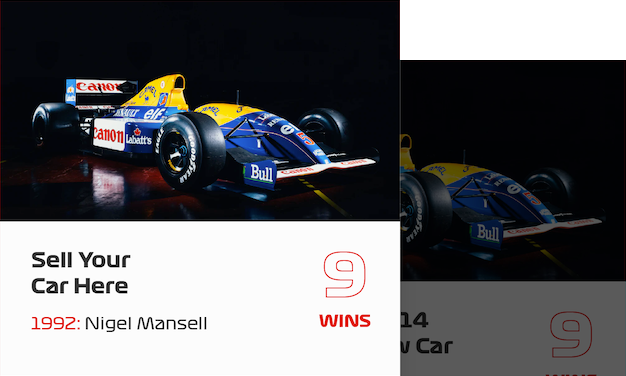 Sell with F1Authentics
We are uniquely positioned to bring retired F1®cars and show cars to market.
Browse our online collection of formula one cars for sale below. Not all of our cars are listed online, for Private Sales and information on our full inventory of F1® cars, please reach out to our Private Sales team by filling out our form.
LEARN MORE