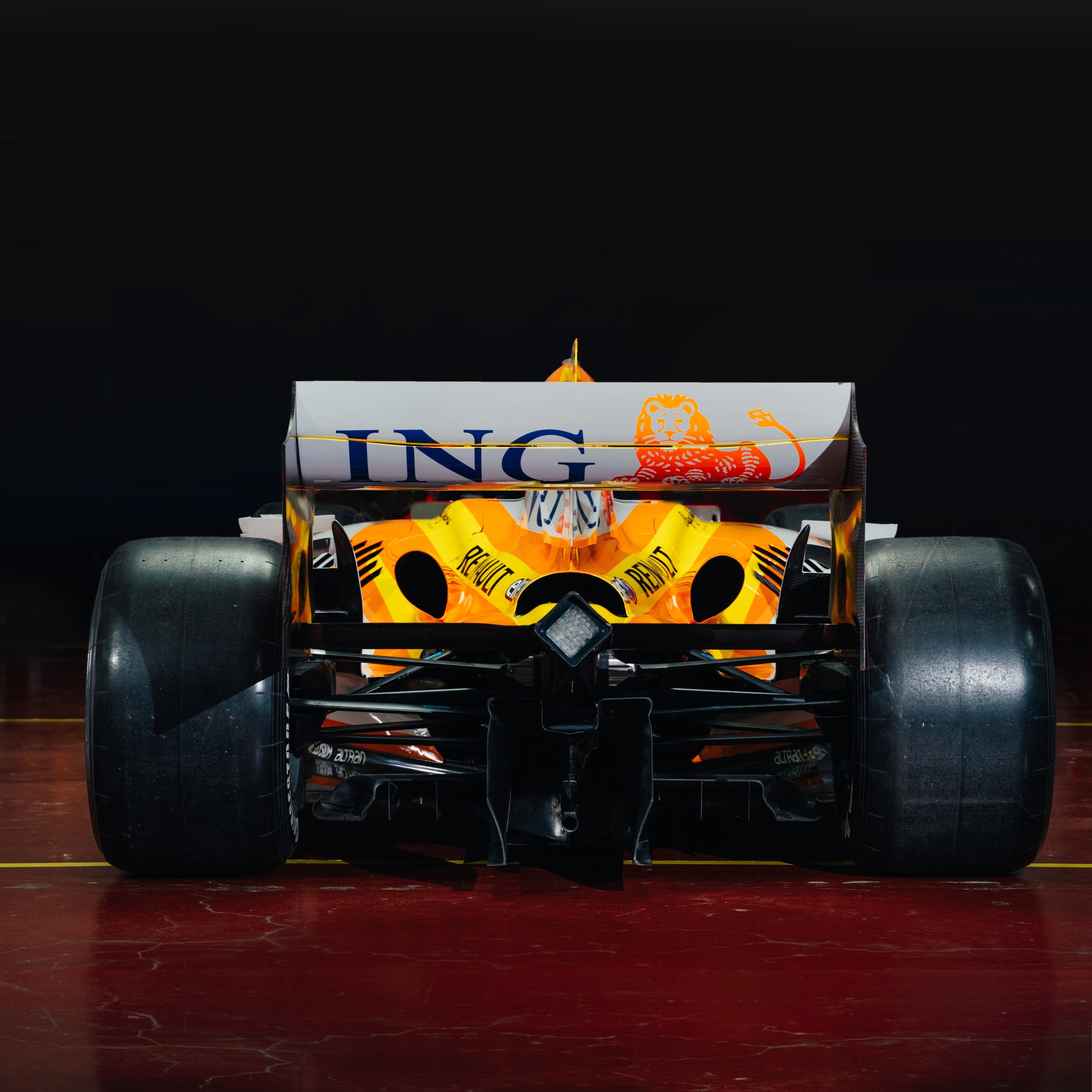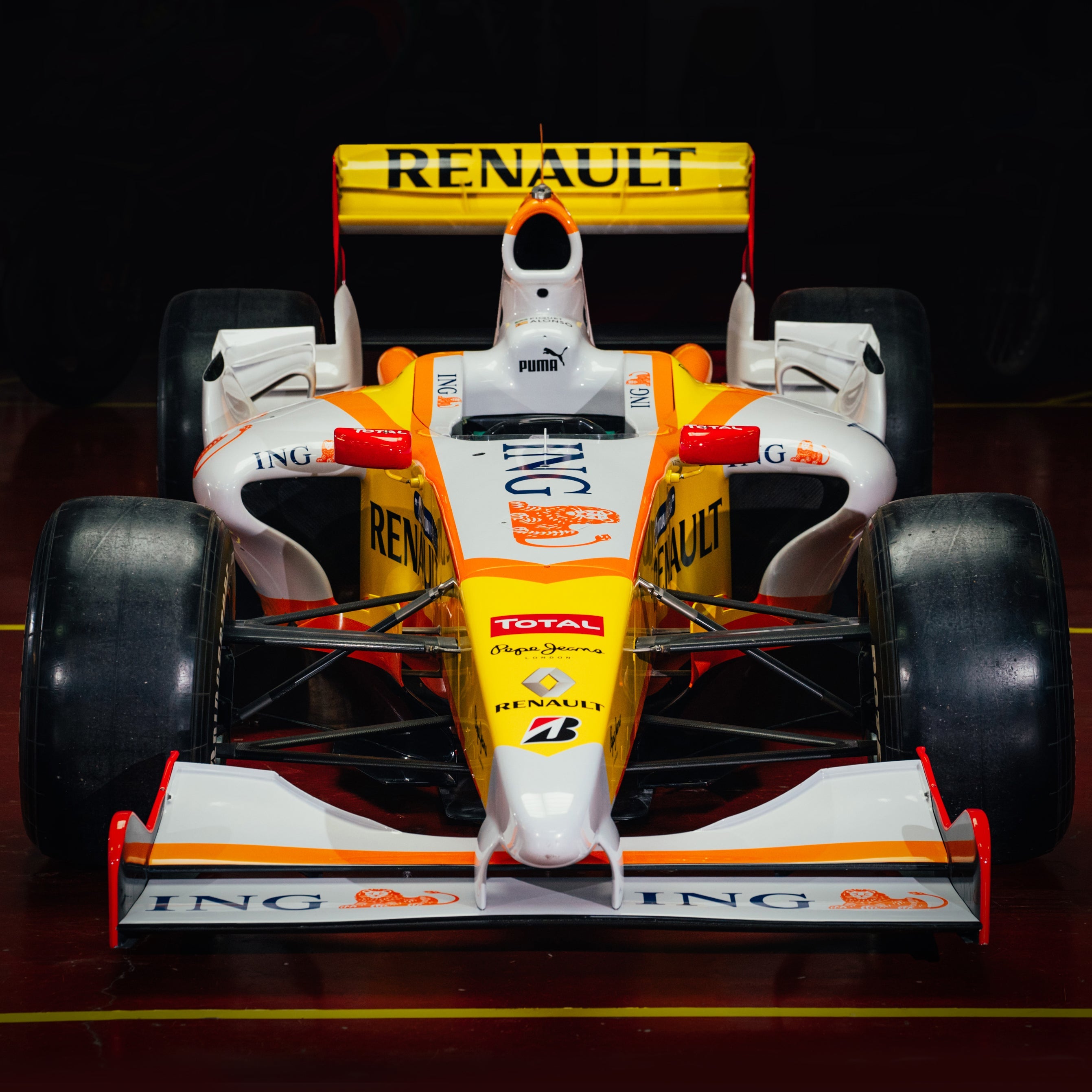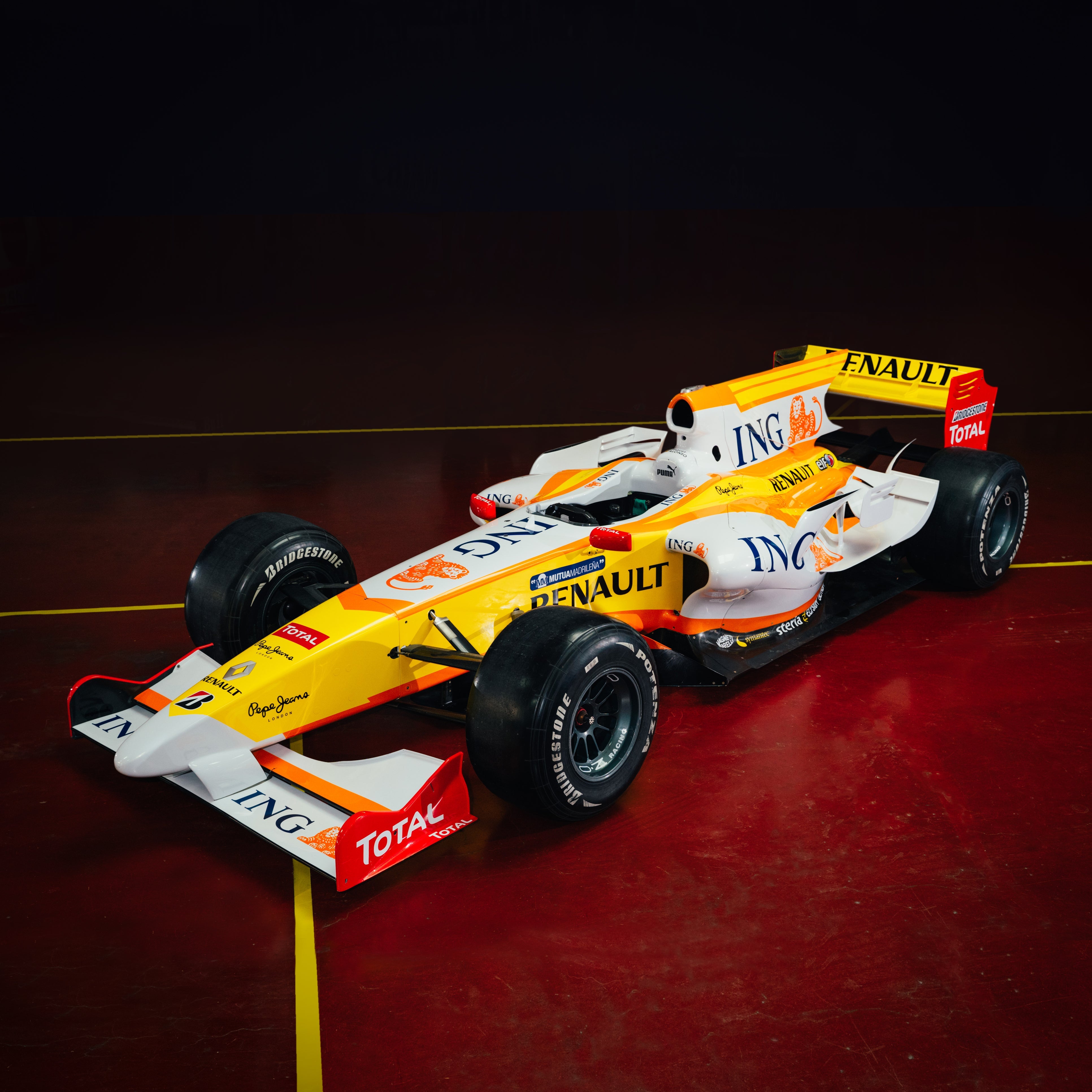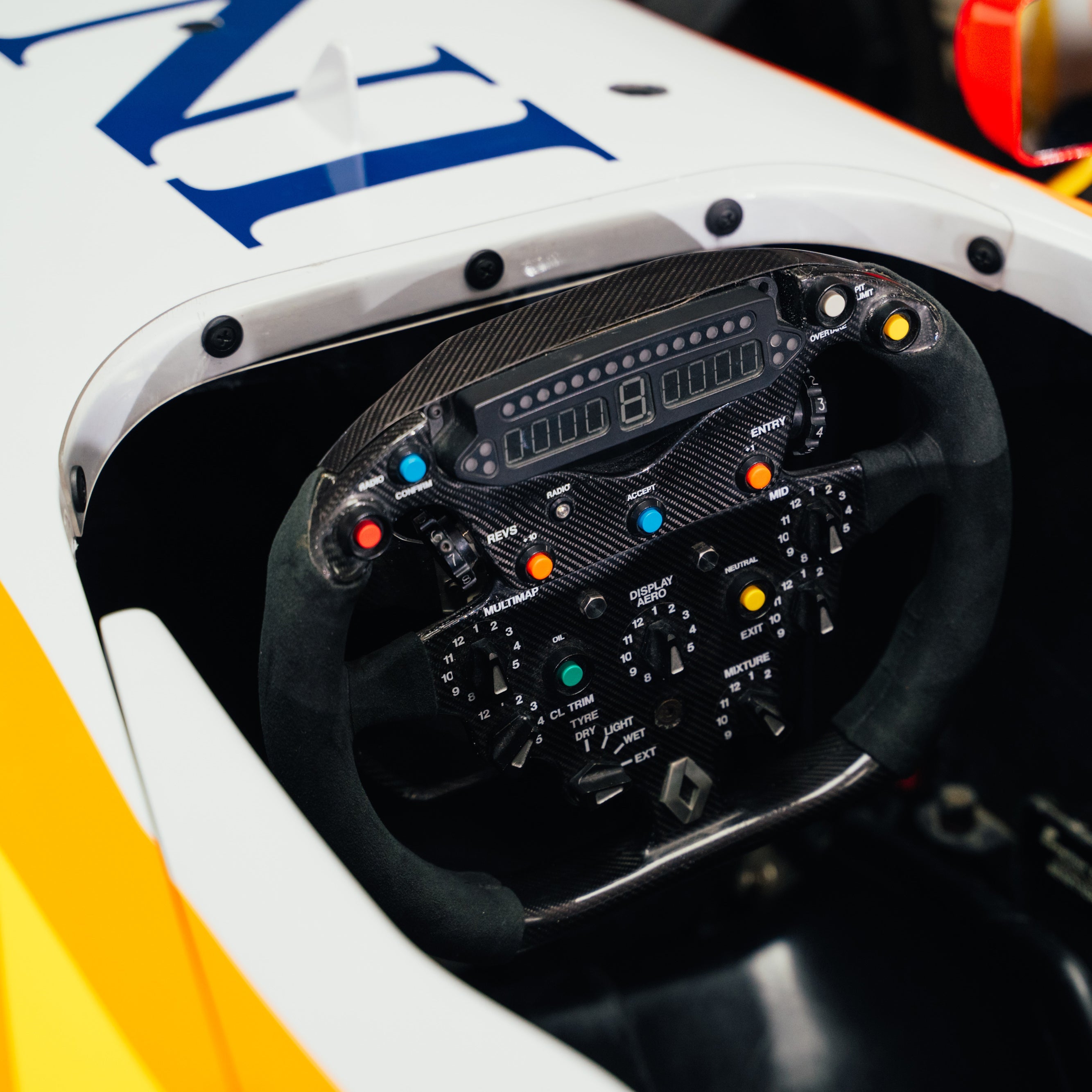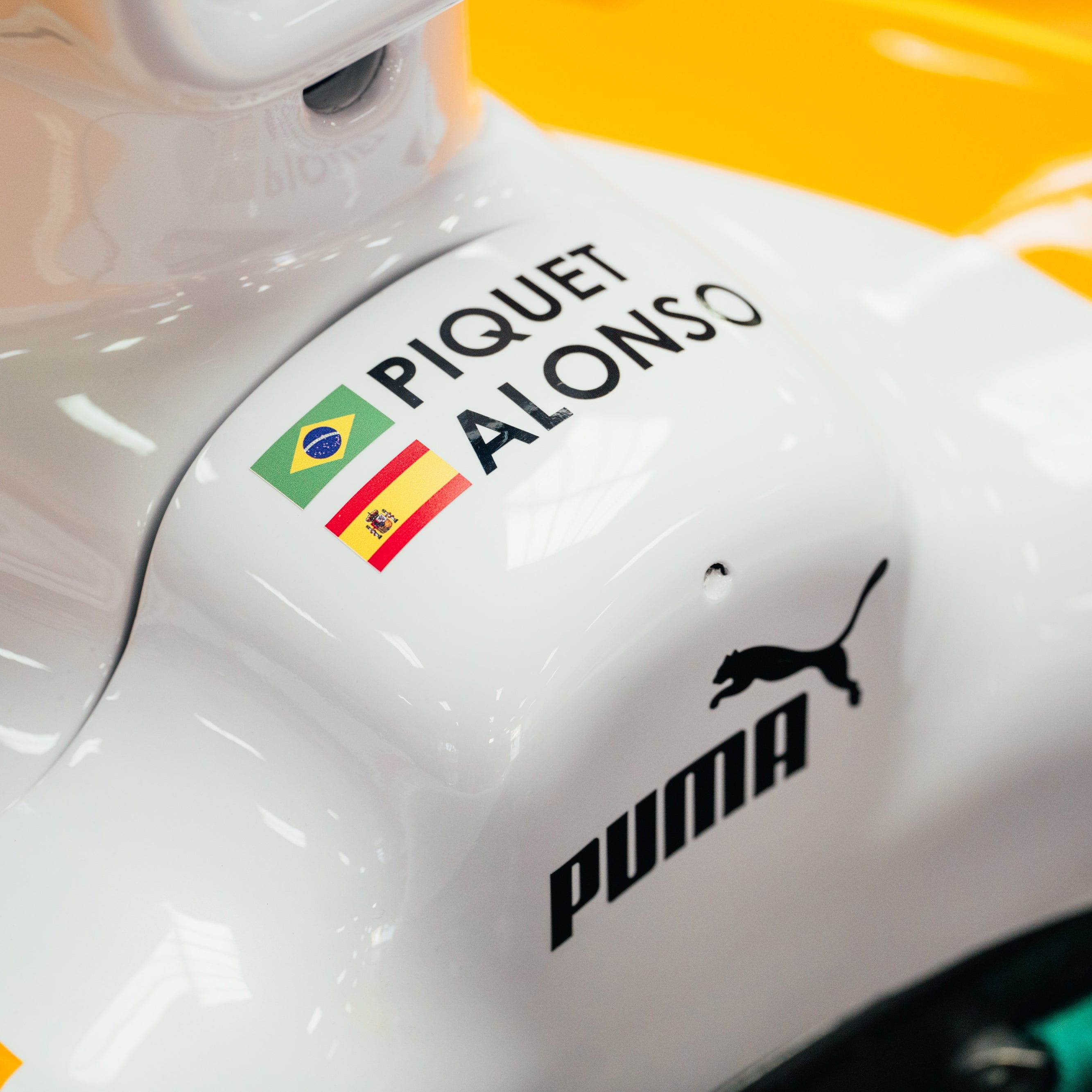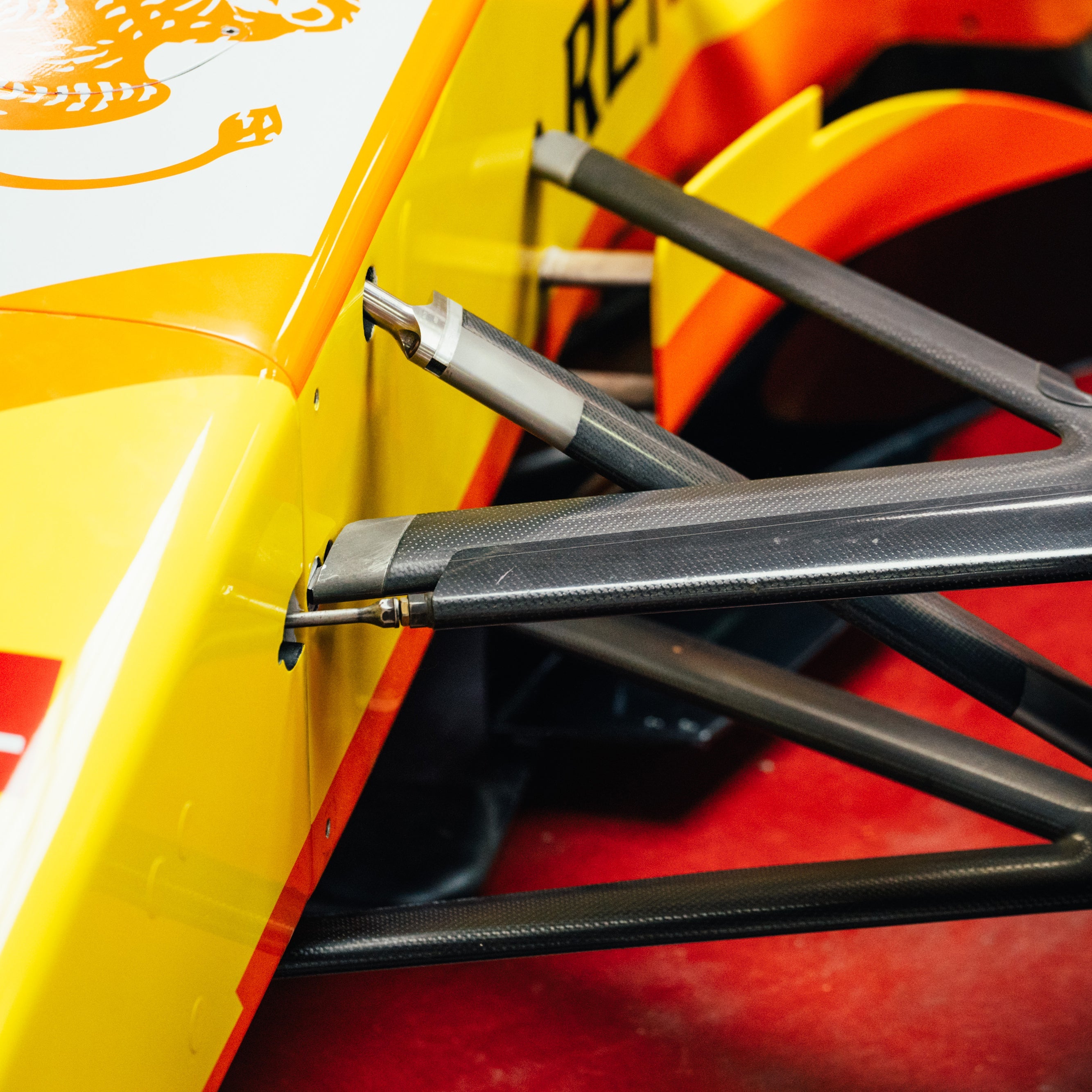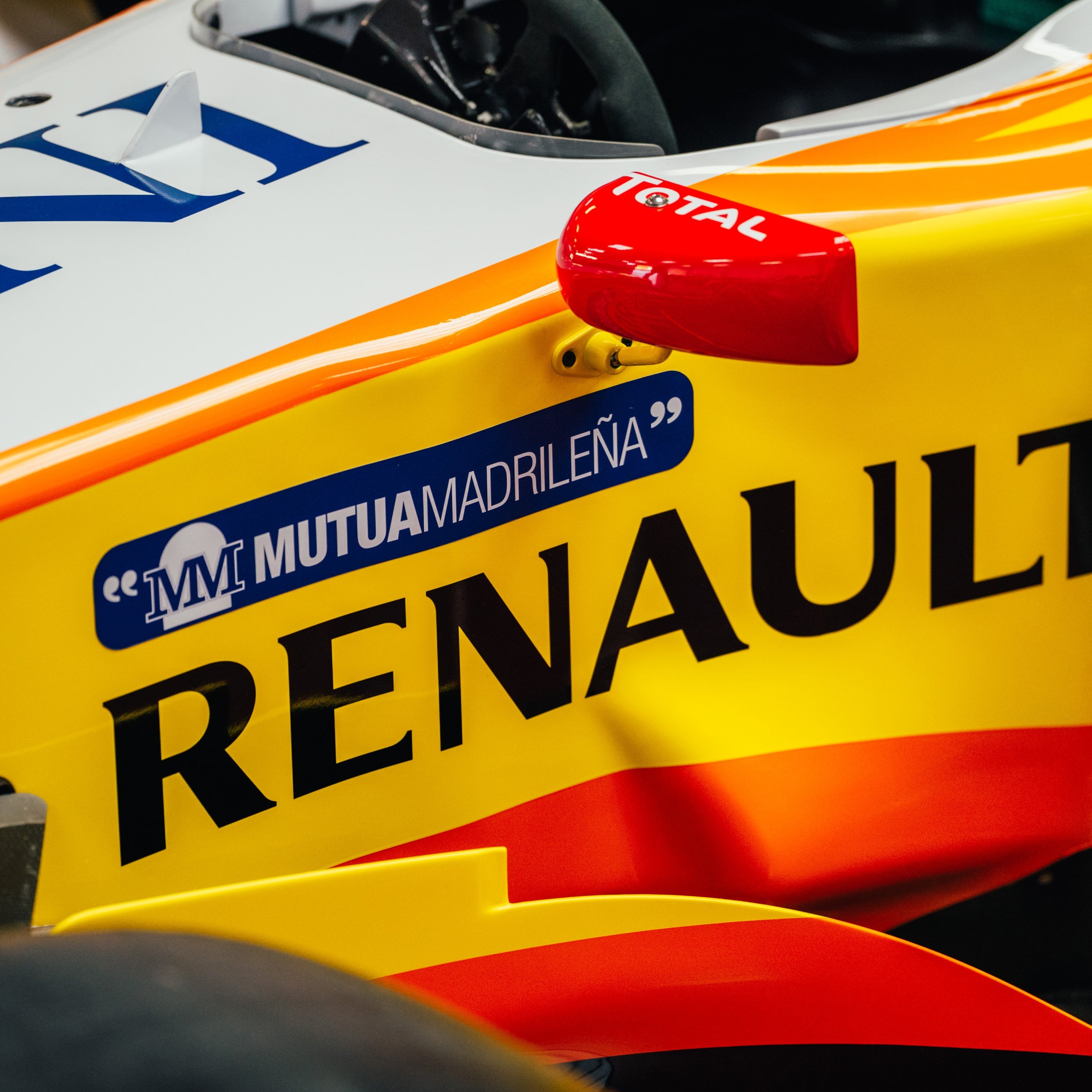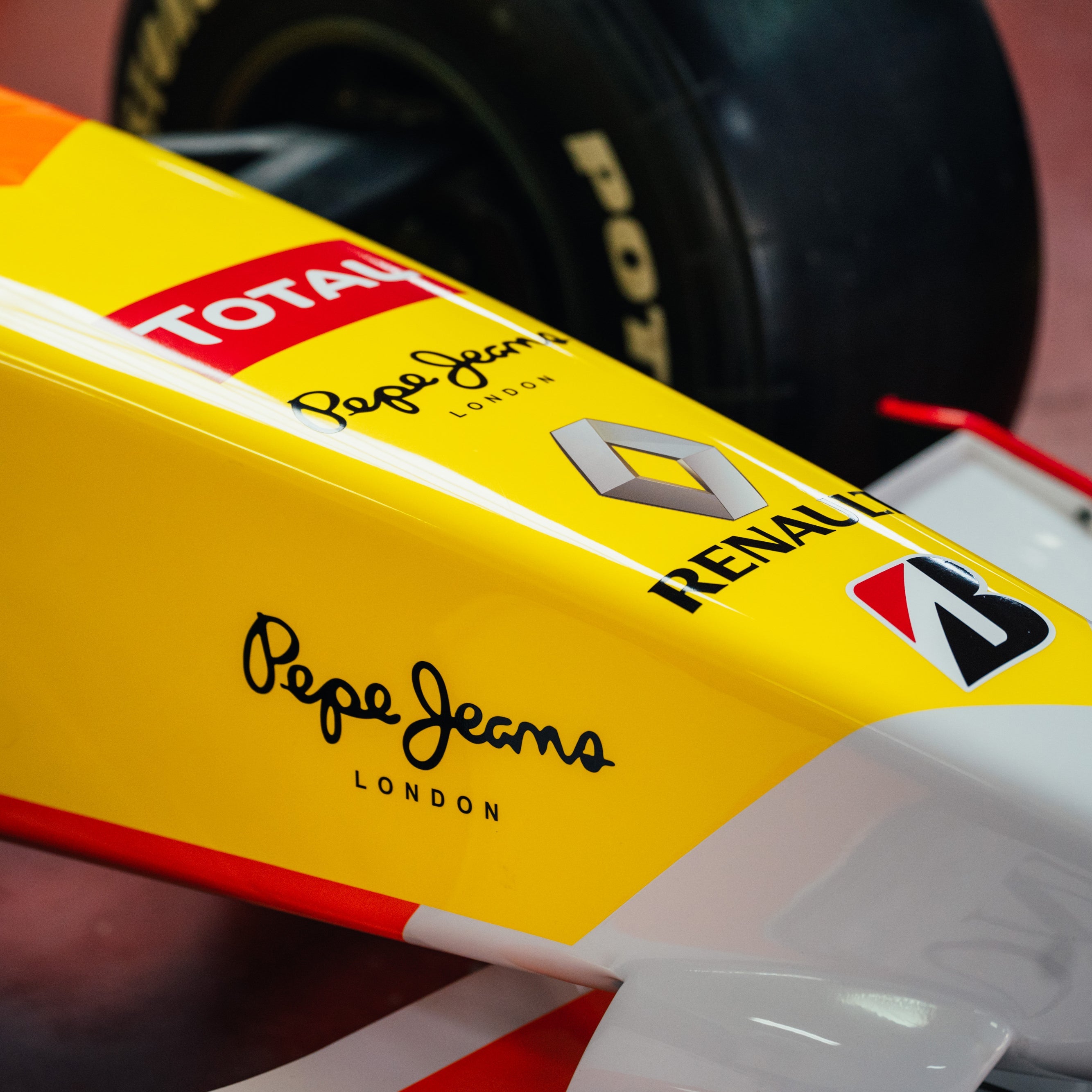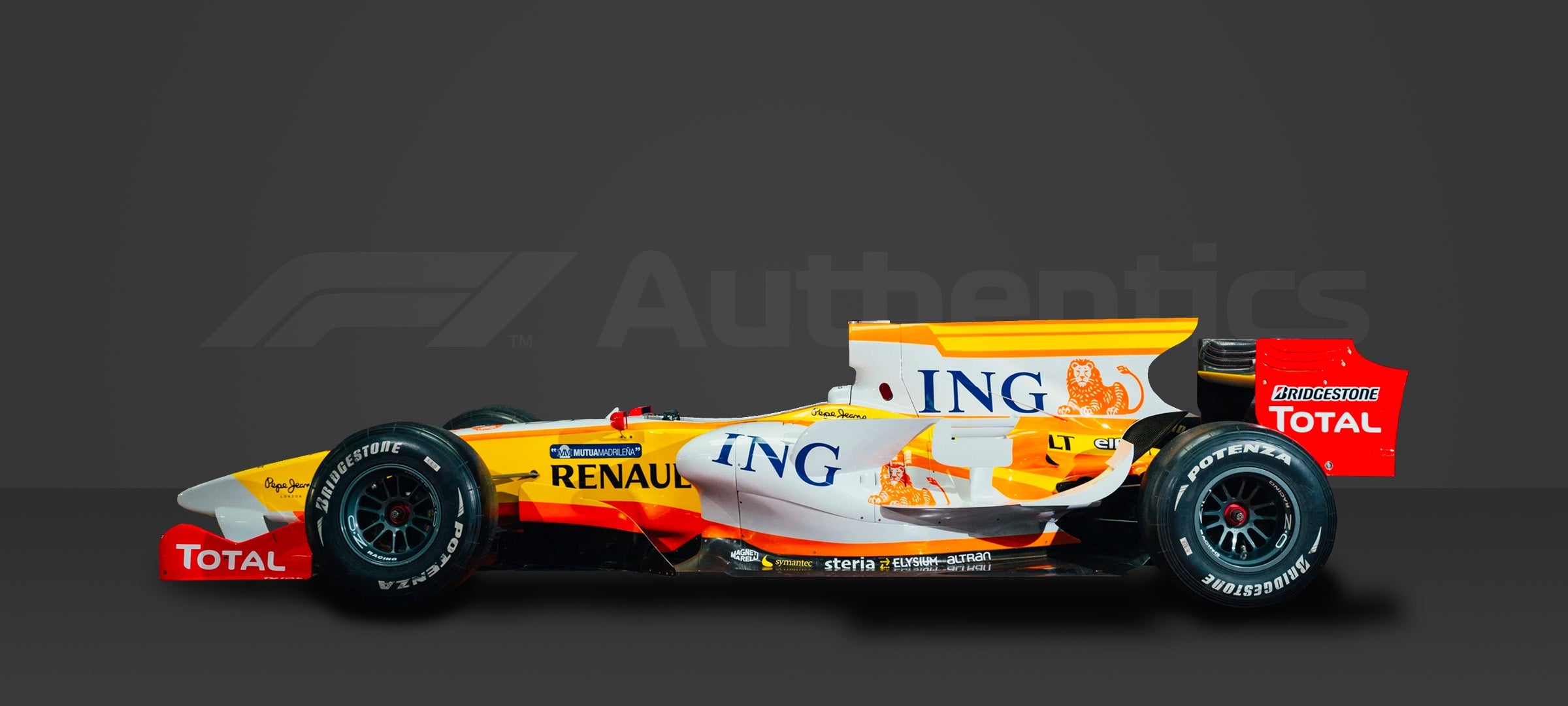 2009 Renault R29 Official Show Car
---
We are proud to present this special show car featuring an ex-race car rolling chassis from the 2001 FIA Formula One World Championship™. This car boasts the striking bodywork and liveries seen on the 2009 R29 race car. 
The R29 was driven by two-time World Champion, Fernando Alonso, Nelson Piquet Jr and Romain Grosjean.
It featured a 2.4 litre V8 engine, which at the time of use could produce more than 750hp at 18,000rpm, coupled to a seven-speed carbon-titanium gearbox. 
SKU: 6568a56ebd22c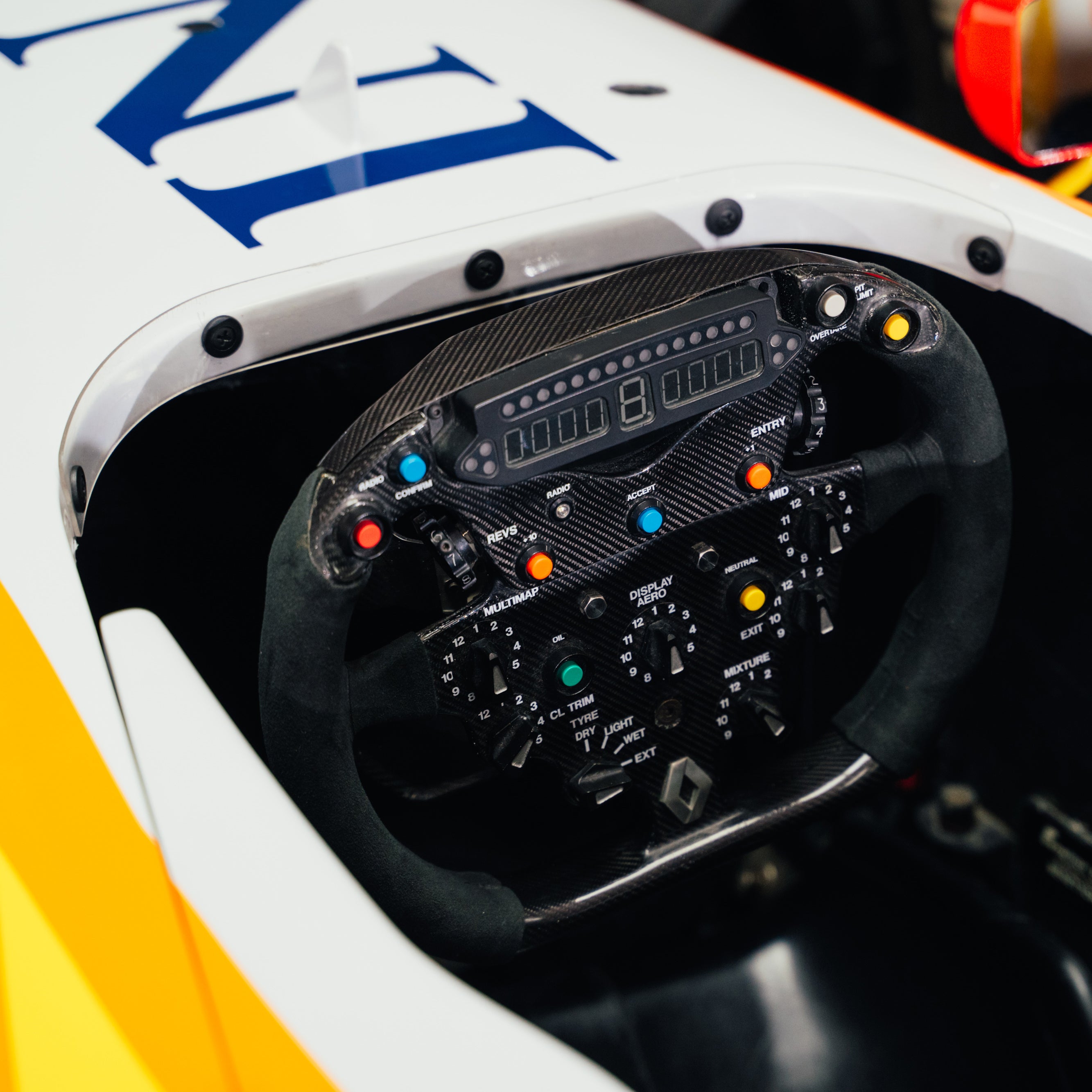 This Renault show car was constructed by Renault F1 Team and has been made with genuine R29 panels and parts, however, also features a 2001 Benetton B201 chassis and nose.

After construction, the 2009 season liveries were added, complete with sponsor logos and branding.

OZ wheels and Bridgestone Potenza tyres finish off the design of this exquisite vehicle.

The interior of the car includes a moulded seat with harness brackets and a genuine carbon fibre steering wheel which was used on-track during 2009.

The spectacular car also comes with an original race suit used by Fernando Alonso during the 2009 FIA Formula One World Championship™ season.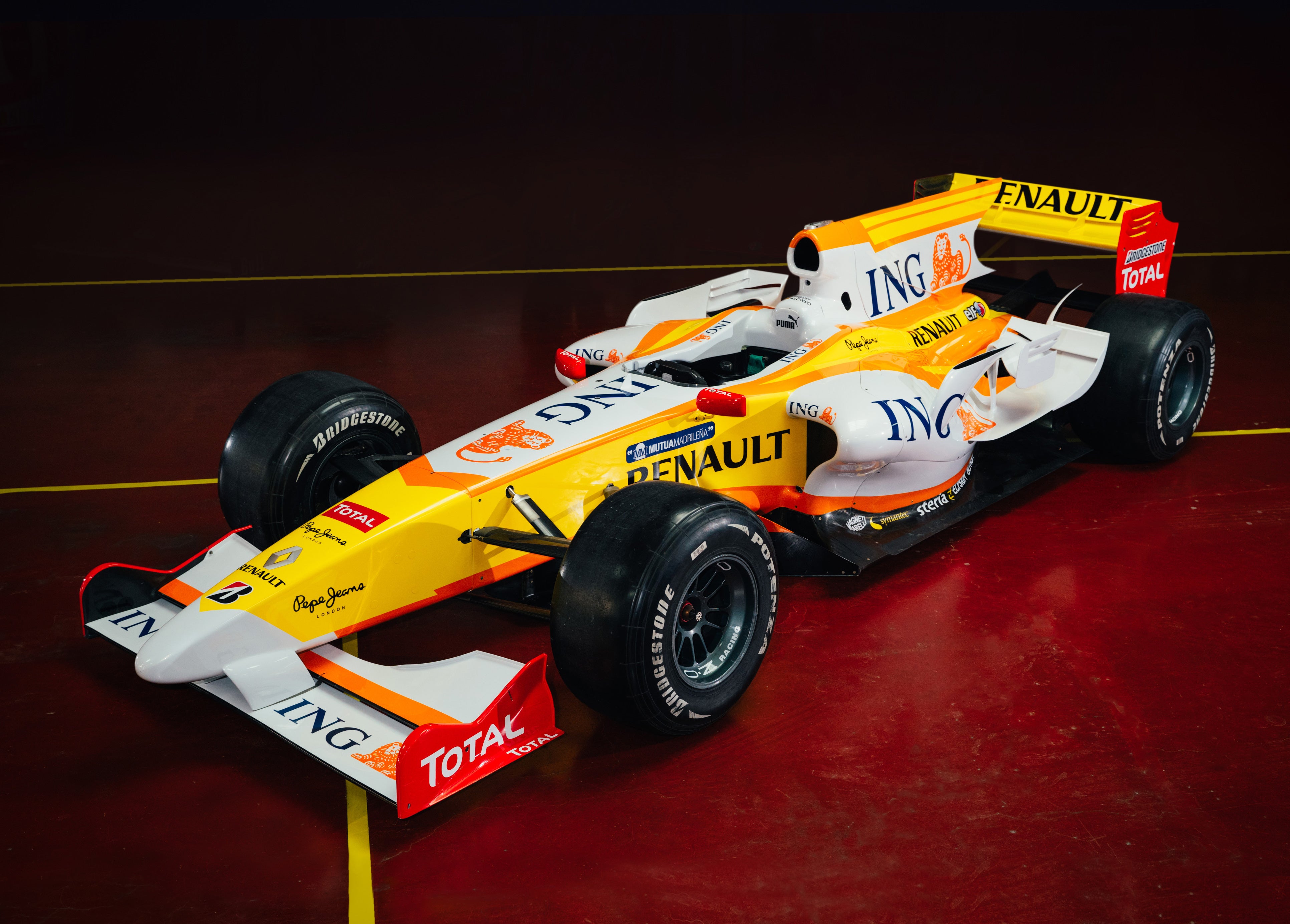 OWN THIS CAR
POA (Price on Application)
This R29 car offers an opportunity to own a true piece of racing history.

Having begun its life as a Benetton F1 car which raced during several 2001 Grands Prix, the car was then transformed into a R29 Show Car ready for you to display and celebrate both eras.

Presented in immaculate condition with no significant signs of damage or wear, this ex-race car-turned-show car could be the next addition to your collection.
Enquire Now
Throughout the years F1 Authentics and myself have consolidated a long-term relationship with Art, Memorabilia but most importantly F1 exhibition cars.Doing intercontinental transactions, requires a lot of communication, F1 Authentics are professionals who stay in control and provide me with a solution.
I first met F1 Authentics a few years ago, when I pursued a long-standing dream to purchase an authentic F1 car and hang it on a wall.  To describe the entire experience with the transaction as "amazing" is an understatement. The team graciously assisted with all shipping logistics from the UK, and I was blown away when the car arrived. It surpassed all expectations.
The F1 Authentic's team has been both easy and great to work with. They not only helped me track down the perfect chassis, but they also helped with door-to-door shipping and logistics. I would recommend F1 Authentic's to anyone looking to expand their collection into the racing grid.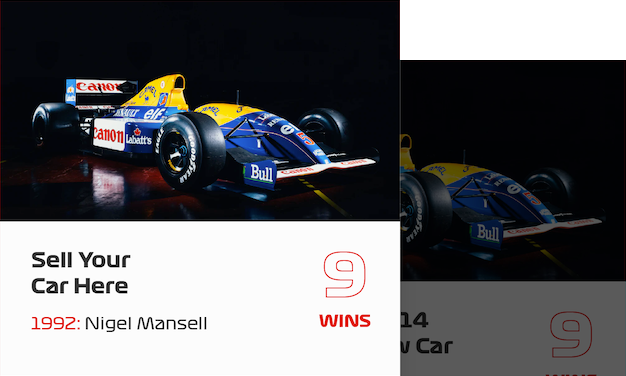 Sell with F1Authentics
We are uniquely positioned to bring retired F1®cars and show cars to market.
Browse our online collection of formula one cars for sale below. Not all of our cars are listed online, for Private Sales and information on our full inventory of F1® cars, please reach out to our Private Sales team by filling out our form.
LEARN MORE