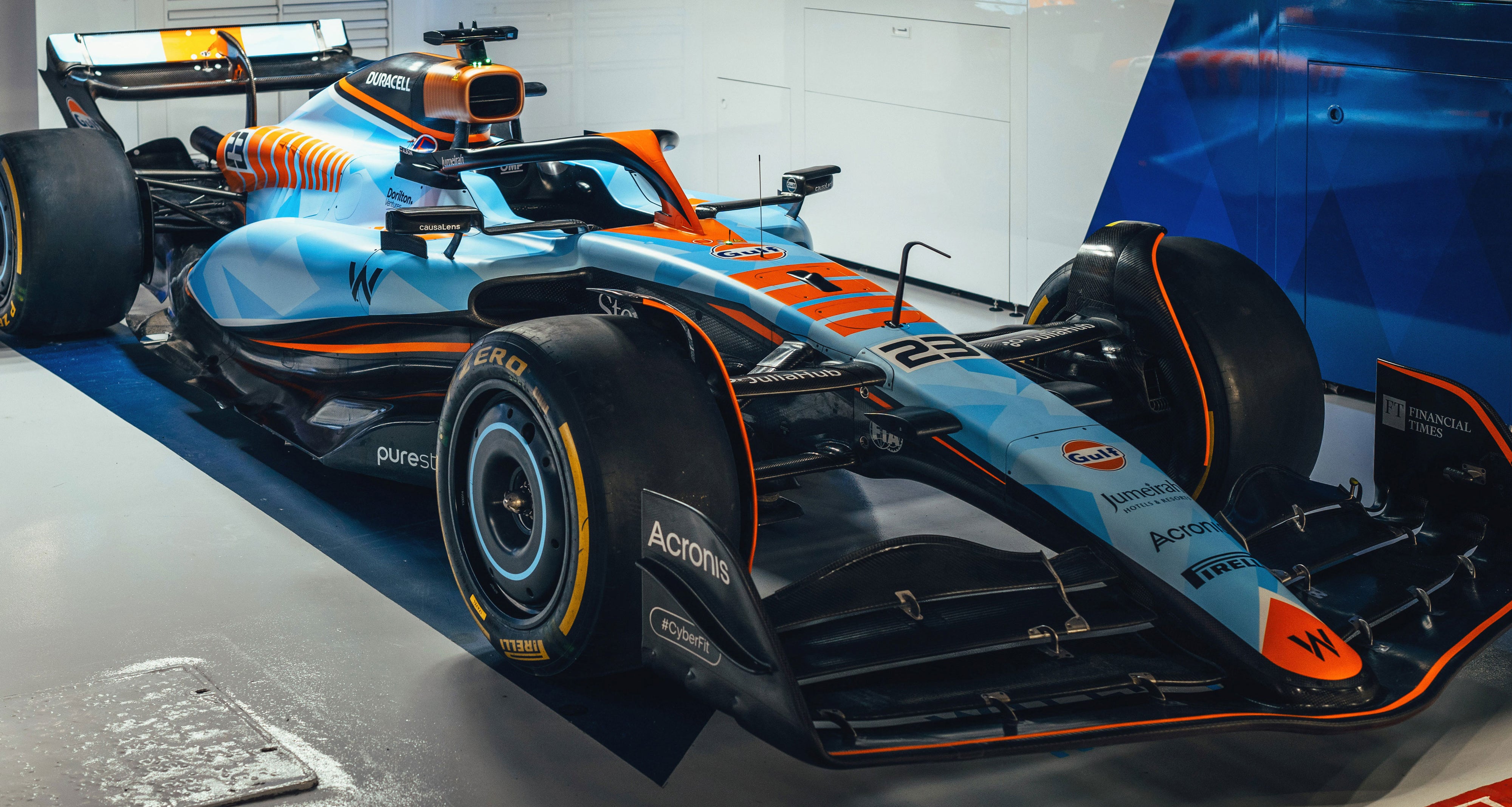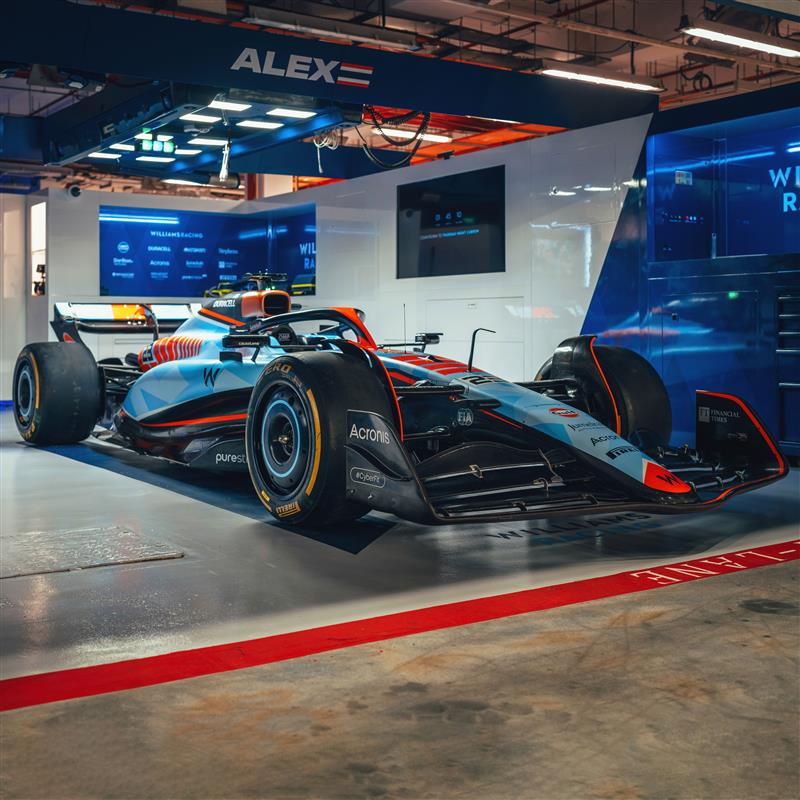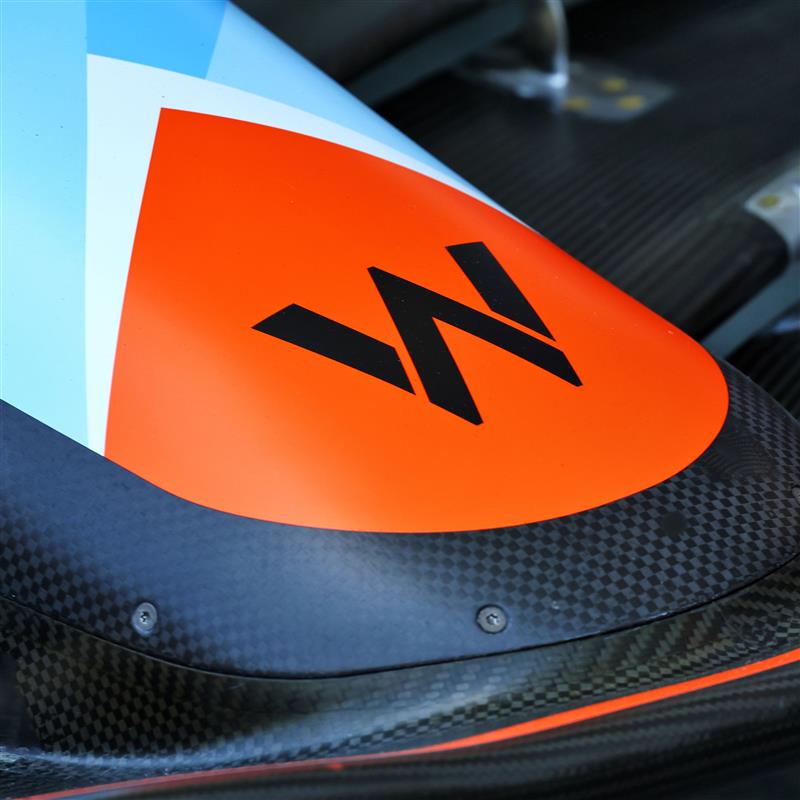 2023 Williams Racing FW45 Official Show Car
---
Become a proud owner of an exclusive 2023 Williams Racing FW45 Official Show Car in the 'Bolder Than Bold' Gulf livery. 
We are releasing an edition of only 10 Williams Racing FW45 Official Show Cars worldwide in this Iconic Race worn livery, made available exclusively in partnership with the Williams Racing team.
Showcasing the livery that the race team sported for the Singapore, Japanese and Qatar Grands Prix - called Bolder Than Bold, this car makes more than a statement. 
Gulf has an illustrious history in motorsport with some of the most iconic and respected teams and this will be the first ever official Gulf-liveried F1 show car to be brought to market in partnership Williams Racing, an icon of the sport with a heritage like no other F1 team.
Built in partnership with Grove, the show cars are designed and manufactured using the same techniques as real F1 cars. Starting with the official team CAD data we create unique composite tooling to create patterns which are then used to create carbon fibre moulds via an autoclave.
Each mould is then used to create each specific part of the car's bodywork using authentic materials, creating a show stopping car that pays tribute to one you saw on track.
The images shown here are illustrative of the final specification supplied. Due to updates during the year and to protect Williams IP the final surfaces may change. The final specification will be fully approved by Williams Grand Prix and Authenticated by F1 Authentics. 
Bolder Than Bold  
This special livery celebrates the boldness of those determined to make their mark, keep progressing and pushing boundaries. It embodies more than just being brave, heroic, or fearless. It represents an unwavering commitment to never giving up and always approaching challenges with confidence. Gulf and Williams Racing share a resolute belief in being bold on and off the track.
Own this car and pay homage to an incredible special edition livery, a team rich in history and expert F1 engineering. 

SKU: 6568a5937d763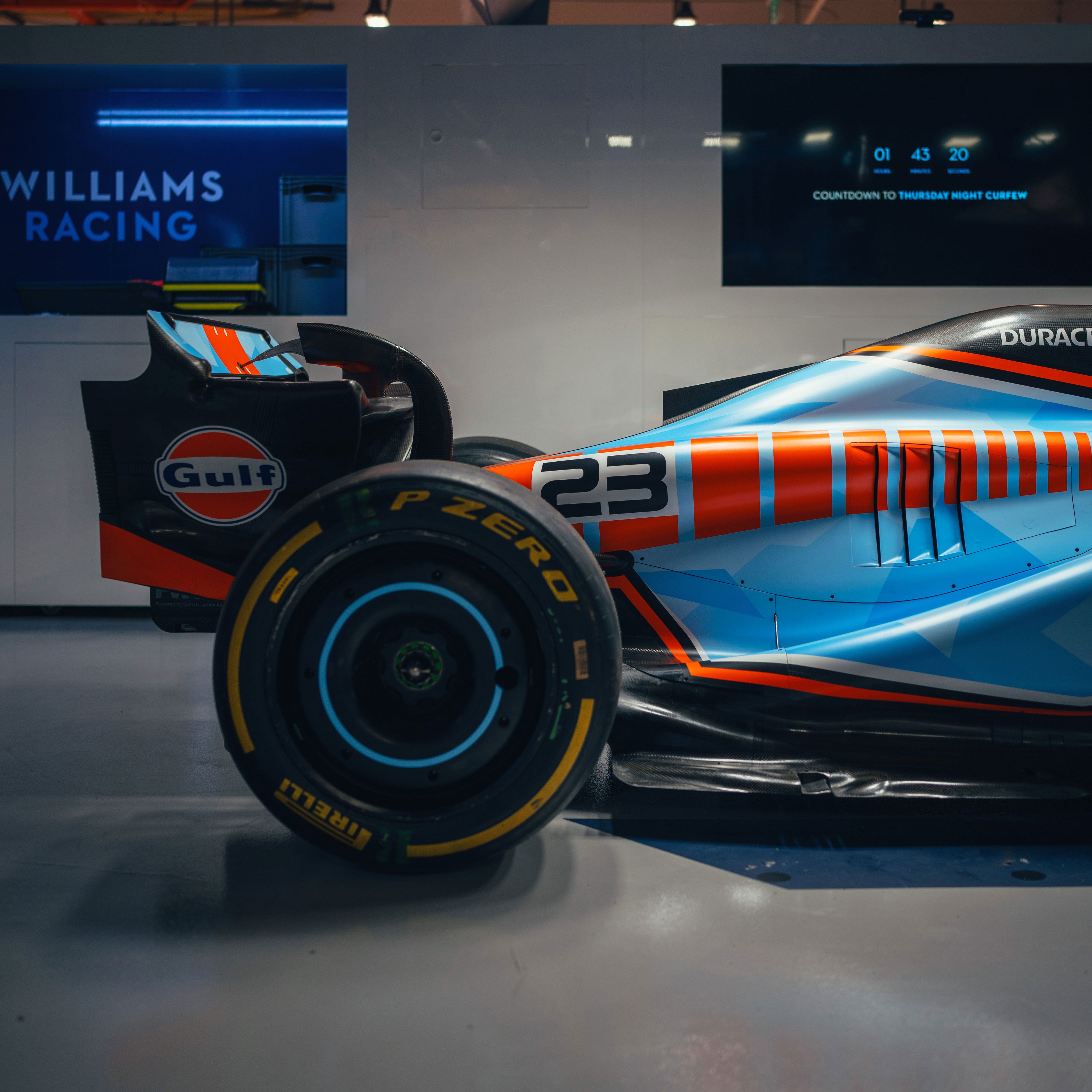 Steeped in History

The Williams Racing story is a well-known one in both the F1 community and beyond. Founded in 1977 by the late Sir Frank Williams and Sir Patrick Head, the team had its first F1 race the same year. Since then, the team has become one of the sport's biggest powerhouses, producing seven Drivers' World Champions and claiming nine Constructors' World Championship Titles.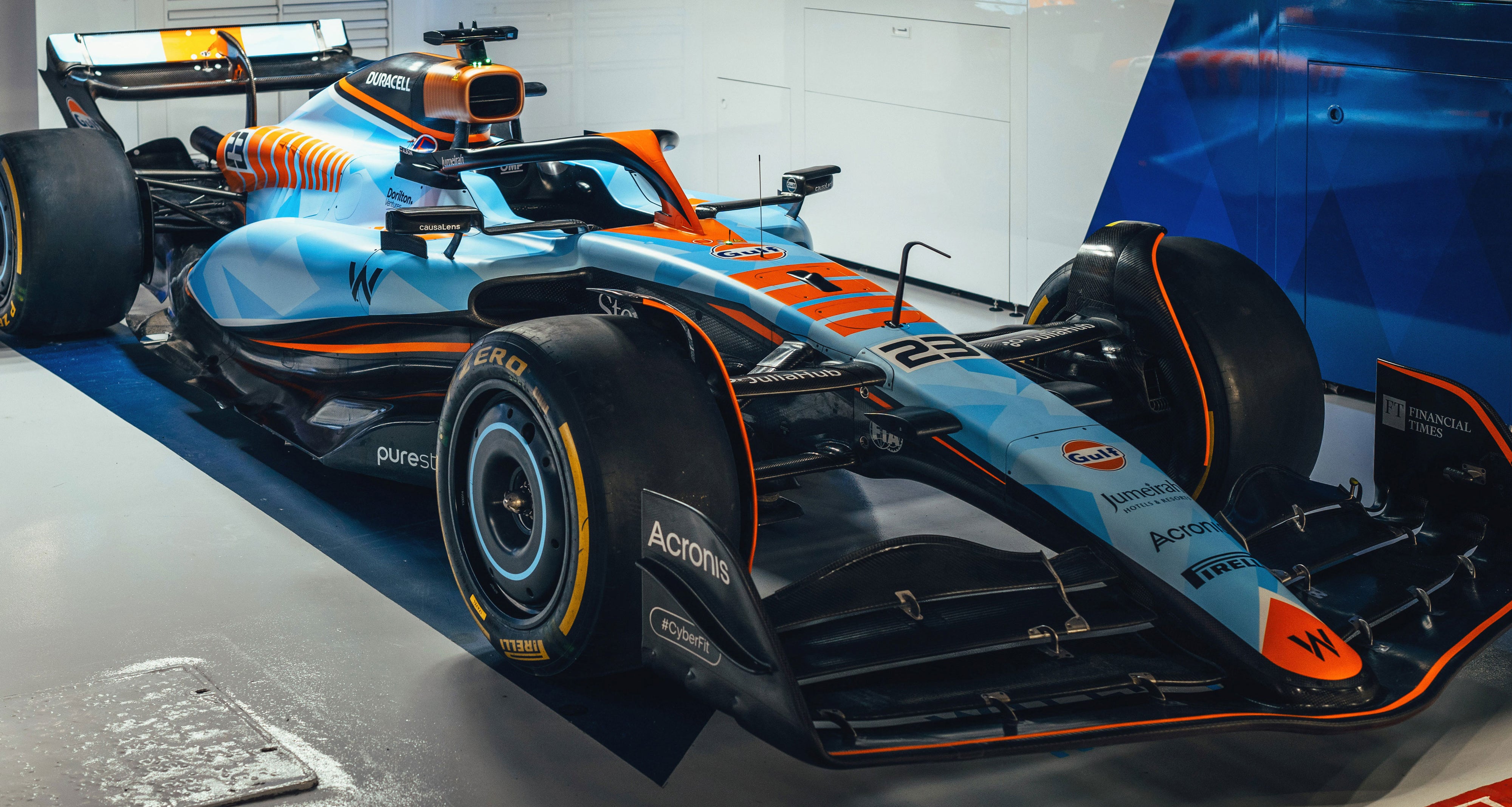 OWN THIS CAR
POA (Price on Application)
The cars come fitted with electronic features, including a 3D printed steering wheel with a working screen and working roll hoop and brake lights. The steering wheel is fully connected to the front wheels via the steering rack enabling the wheels to move.

The car can be lifted by the front and rear and the nose and front wing assembly can be removed for transport purposes, as can the wheels for pit stop practice.

Weight: Circa 550kg
Dimensions: Circa L 5.5 x W x 2m H x 1.5
Enquire Now
Throughout the years F1 Authentics and myself have consolidated a long-term relationship with Art, Memorabilia but most importantly F1 exhibition cars.Doing intercontinental transactions, requires a lot of communication, F1 Authentics are professionals who stay in control and provide me with a solution.
I first met F1 Authentics a few years ago, when I pursued a long-standing dream to purchase an authentic F1 car and hang it on a wall.  To describe the entire experience with the transaction as "amazing" is an understatement. The team graciously assisted with all shipping logistics from the UK, and I was blown away when the car arrived. It surpassed all expectations.
The F1 Authentic's team has been both easy and great to work with. They not only helped me track down the perfect chassis, but they also helped with door-to-door shipping and logistics. I would recommend F1 Authentic's to anyone looking to expand their collection into the racing grid.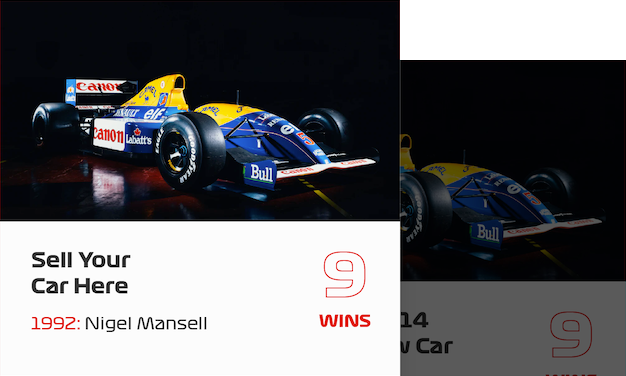 Sell with F1Authentics
We are uniquely positioned to bring retired F1®cars and show cars to market.
Browse our online collection of formula one cars for sale below. Not all of our cars are listed online, for Private Sales and information on our full inventory of F1® cars, please reach out to our Private Sales team by filling out our form.
LEARN MORE