F1® Race Cars For Sale
F1 Authentics has quickly become the biggest sellers of F1 Race Cars and official F1 Show Cars worldwide. From our HQ in the UK's 'Motorsport Valley', we are able to source rare F1 cars, as well as build and supply genuine licensed F1 show cars for a number of teams in our purpose-built facility.
Head to Auction
Unveil rare F1 cars and showpieces, privately available only! Connect with our private sales team today for a glimpse of rare F1 cars and memorabilia that must remain hidden from the public eye.
Contact Private Sales
Throughout the years F1 Authentics and myself have consolidated a long-term relationship with Art, Memorabilia but most importantly F1 exhibition cars.Doing intercontinental transactions, requires a lot of communication, F1 Authentics are professionals who stay in control and provide me with a solution.
I first met F1 Authentics a few years ago, when I pursued a long-standing dream to purchase an authentic F1 car and hang it on a wall.  To describe the entire experience with the transaction as "amazing" is an understatement. The team graciously assisted with all shipping logistics from the UK, and I was blown away when the car arrived. It surpassed all expectations.
The F1 Authentics team has been both easy and great to work with. They not only helped me track down the perfect chassis, but they also helped with door-to-door shipping and logistics. I would recommend F1 Authentic's to anyone looking to expand their collection into the racing grid.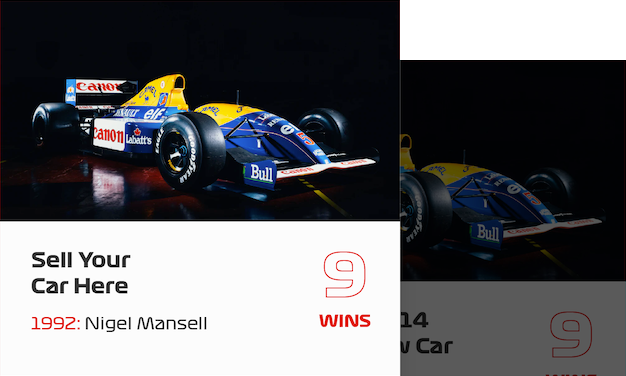 Sell with F1Authentics
We are uniquely positioned to bring retired F1®cars and show cars to market.
Browse our online collection of formula one cars for sale below. Not all of our cars are listed online, for Private Sales and information on our full inventory of F1® cars, please reach out to our Private Sales team by filling out our form.
LEARN MORE