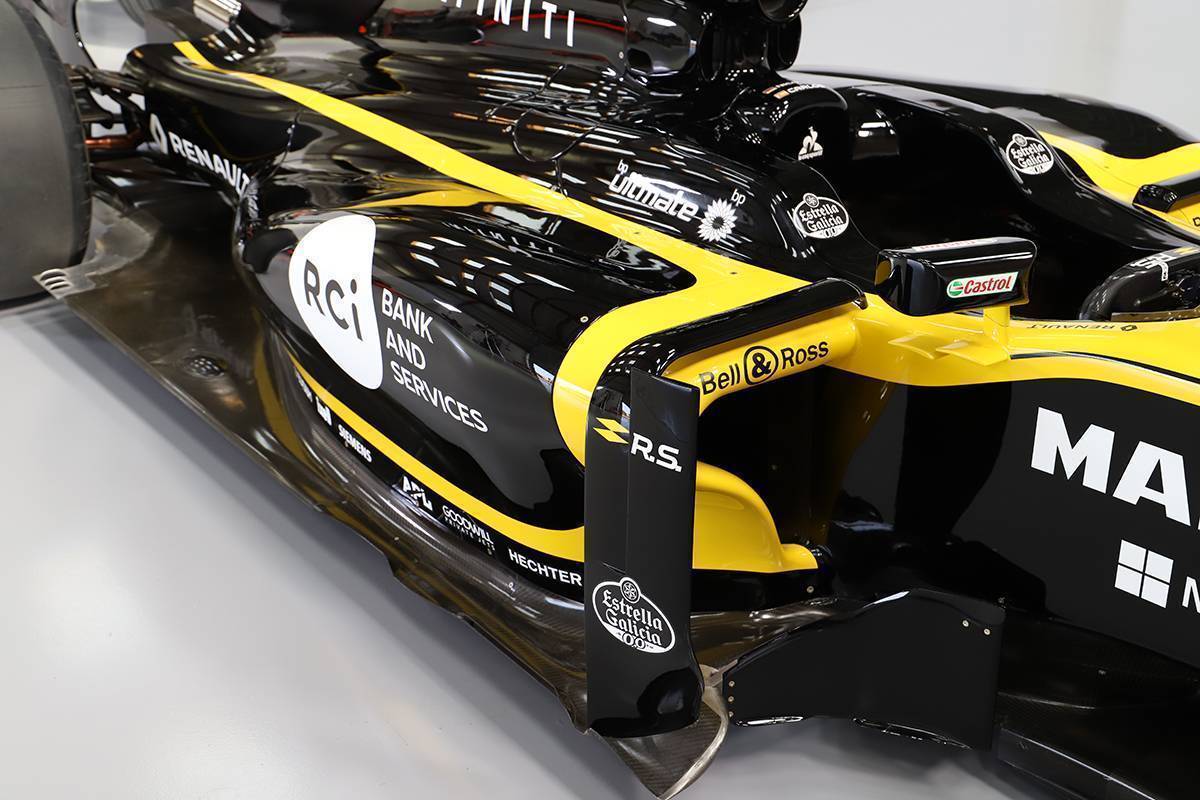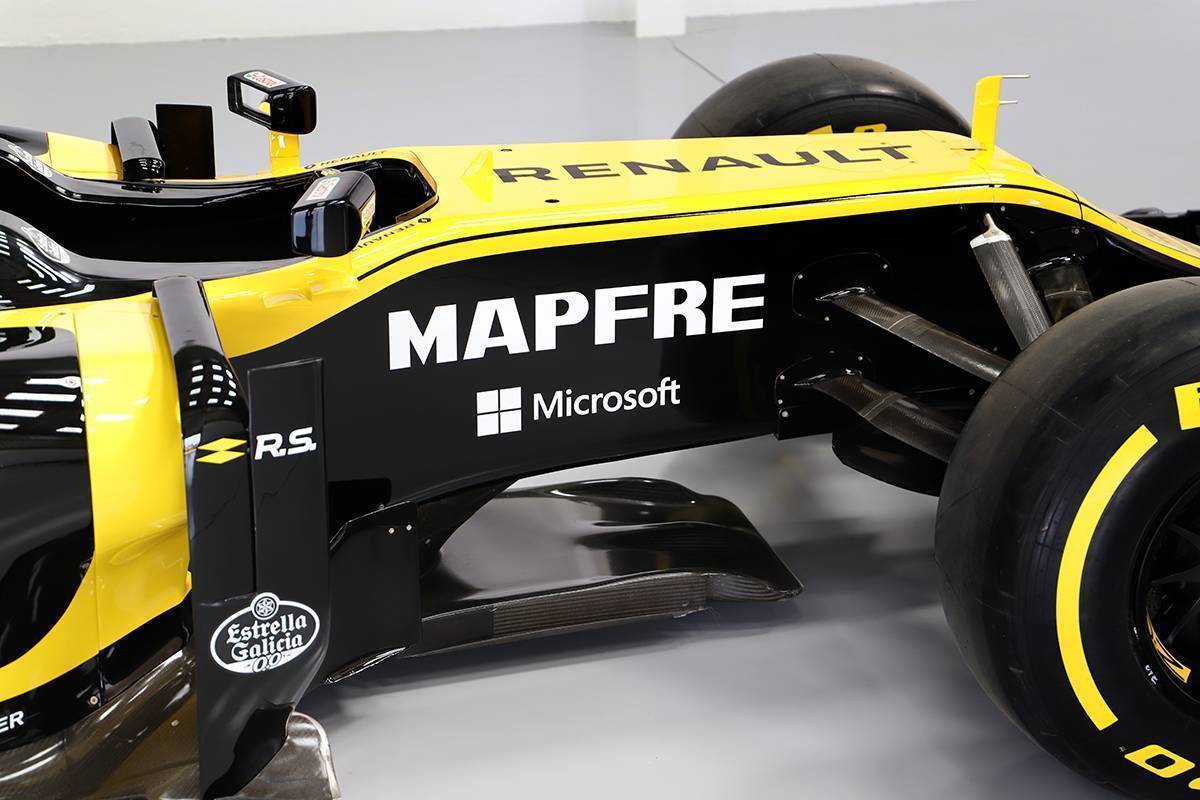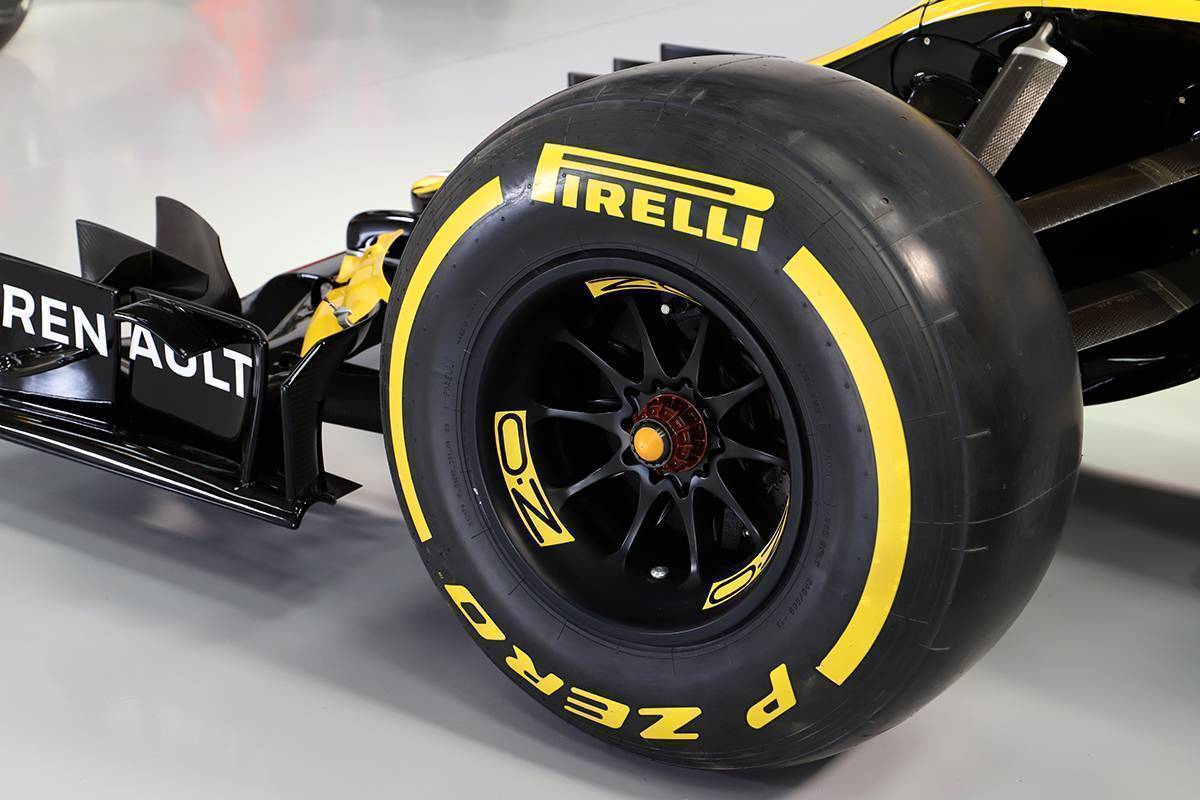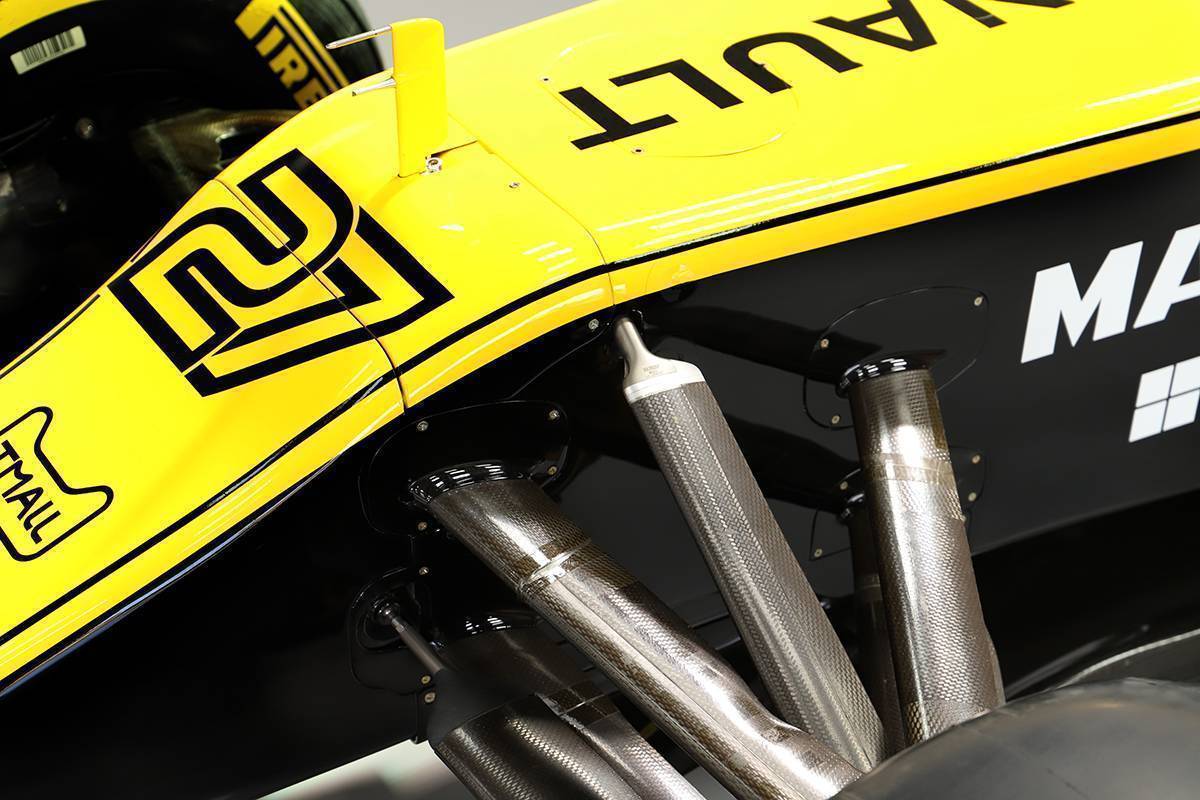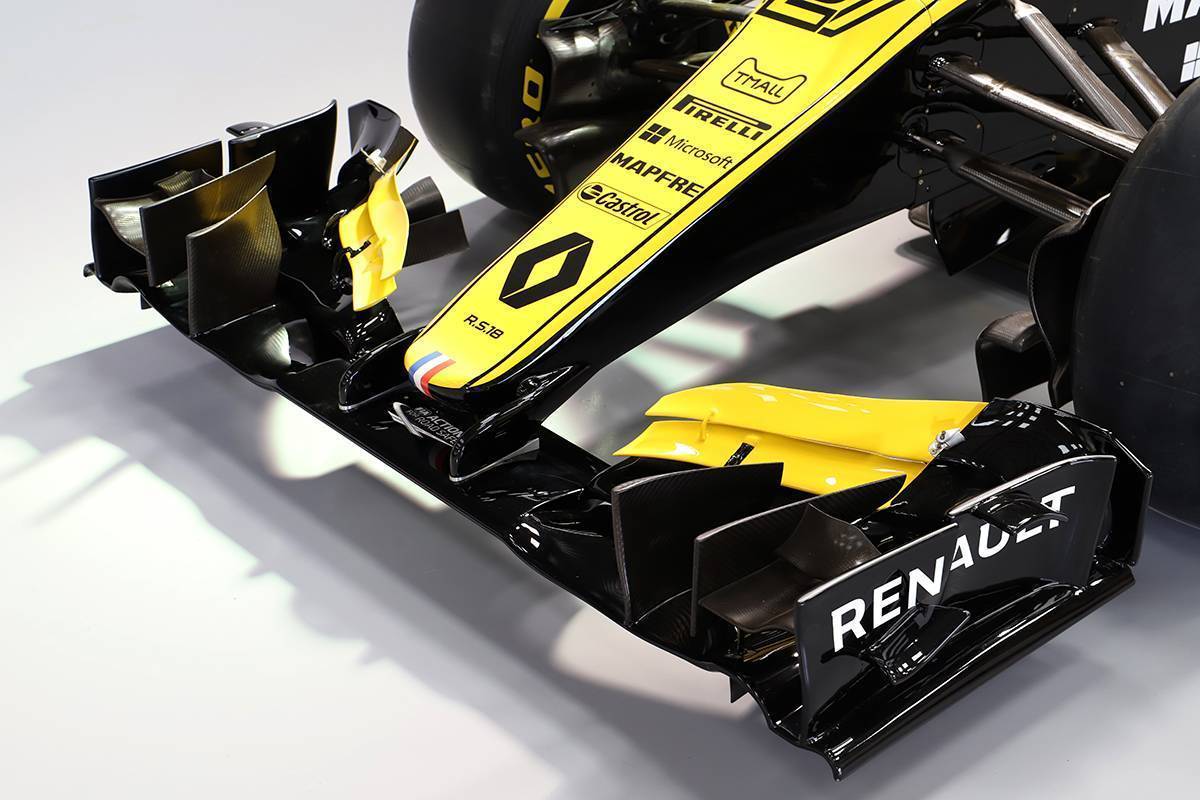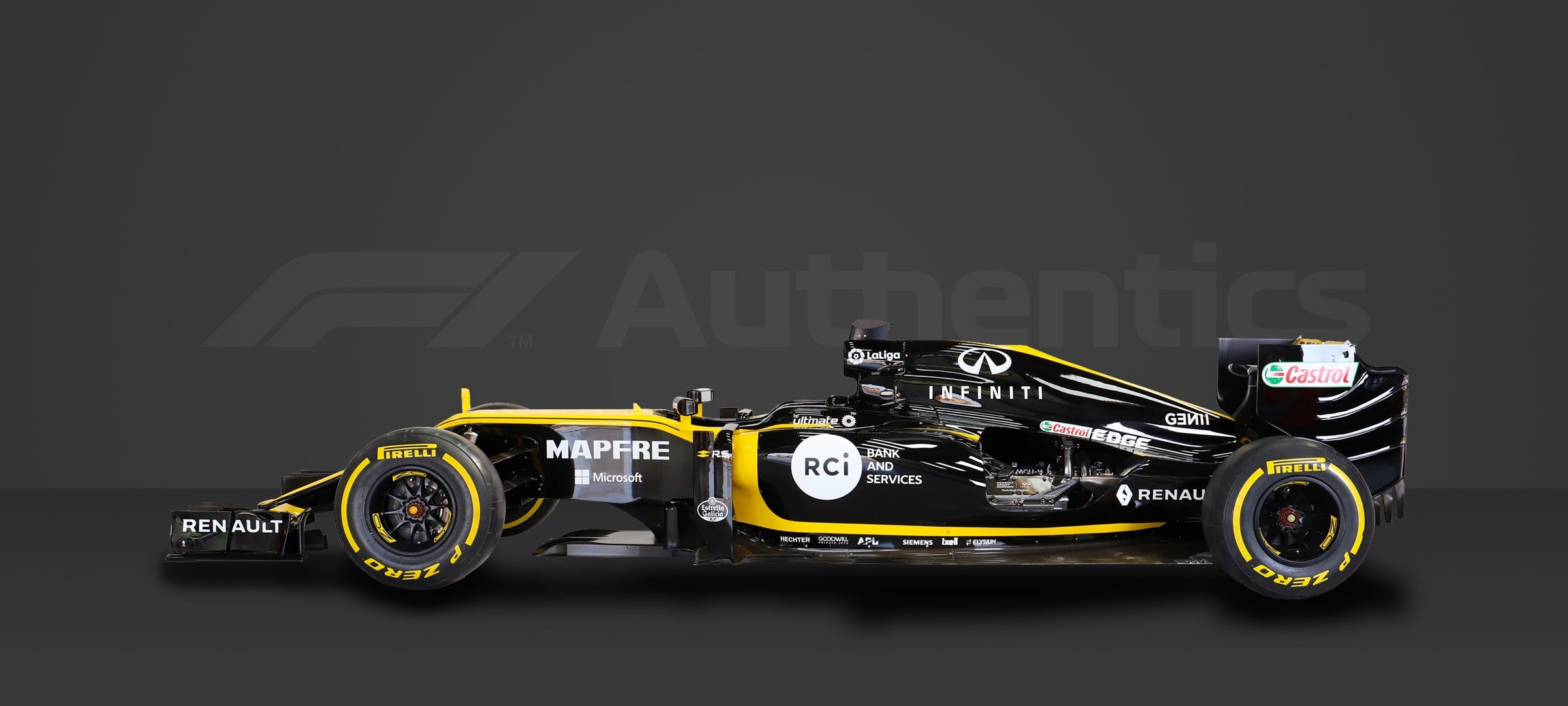 2018 Renault RS18 Official Show Car
---
Obtained through a partnership with Renault F1® Team, we are pleased to present this one-of-a-kind Renault RS16 decorated in RS18 car livery.
This ex-race car was driven by Nico Hülkenberg and Carlos Sainz Jr during the 2018 FIA Formula One World Championship. It is a unique show car, with a cutaway section revealing the interior of the car.
SKU: 6568a5836a738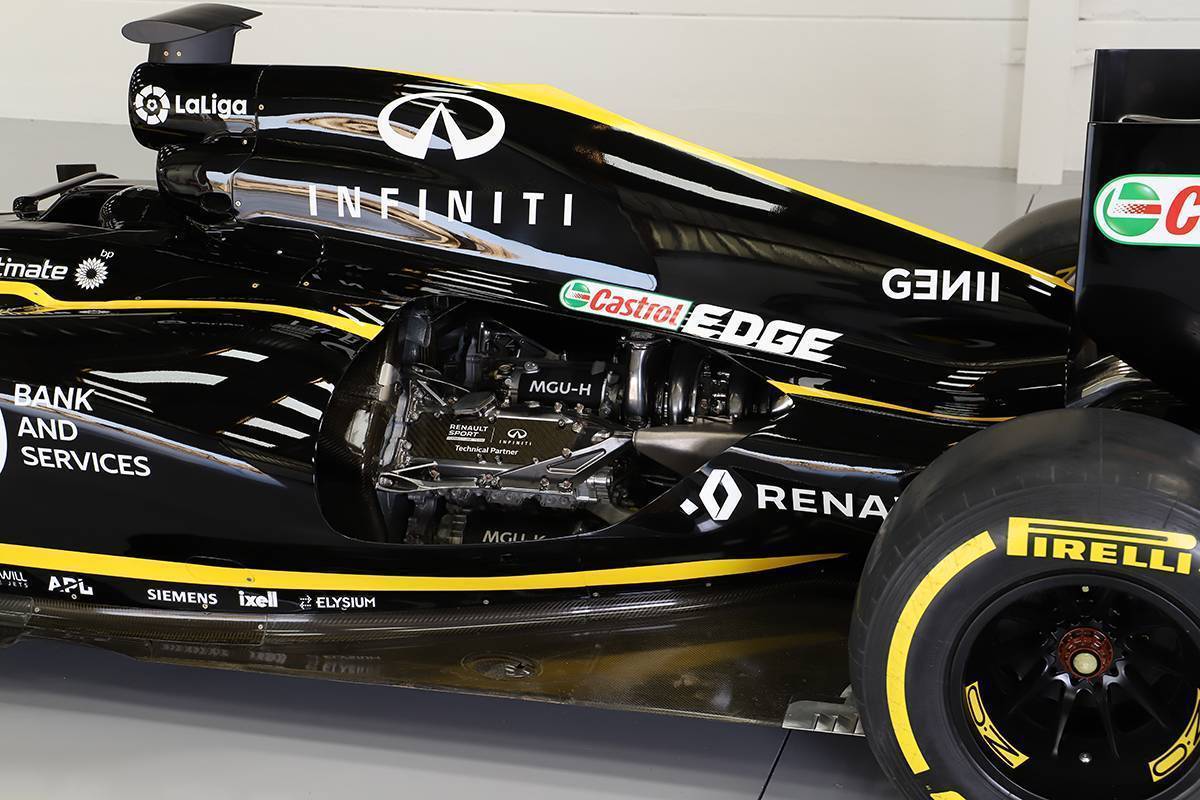 F1 Authentics is proud to present this exceptionally rare Renault ex-race car, for sale.

As the first modern-era hybrid F1® car to be brought to the market, this fantastic car was designed and built by the Renault F1® Team and is made almost entirely from original race parts. The car comes with the engine (internals removed) and chassis, as well as an excellent history.

The 2018 FIA Formula One World Championship driver line-up for Renault meanwhile, included Nico Hülkenberg and Carlos Sainz Jr who finished in seventh and tenth place respectively in the Driver Standings, meanwhile, the team enjoyed fourth place in the Constructor Standings.
OWN THIS CAR
POA (Price on Application)

Front suspension features all genuine used parts including carbon wishbones, front wheel uprights, front discs and brake callipers (AP Racing)
Chassis components include front heave damper system rockers and steering rack all original parts
Genuine race-used cooling radiators and ducting
Engine race-used block with Turbo and Compressor assembly
MGUH FIA sealed race-used
MGUK race-used
Gear box genuine used with front cover plate and part rear suspension components
Rear wishbone and drive shafts all genuine used parts
Rear wing mounting pillar genuine part
Body work genuine parts including race-used floor
Font wing assembly is genuine with front adjuster system still intact and functional
Cutaway section revealing interior

Enquire Now
Throughout the years F1 Authentics and myself have consolidated a long-term relationship with Art, Memorabilia but most importantly F1 exhibition cars.Doing intercontinental transactions, requires a lot of communication, F1 Authentics are professionals who stay in control and provide me with a solution.
I first met F1 Authentics a few years ago, when I pursued a long-standing dream to purchase an authentic F1 car and hang it on a wall.  To describe the entire experience with the transaction as "amazing" is an understatement. The team graciously assisted with all shipping logistics from the UK, and I was blown away when the car arrived. It surpassed all expectations.
The F1 Authentic's team has been both easy and great to work with. They not only helped me track down the perfect chassis, but they also helped with door-to-door shipping and logistics. I would recommend F1 Authentic's to anyone looking to expand their collection into the racing grid.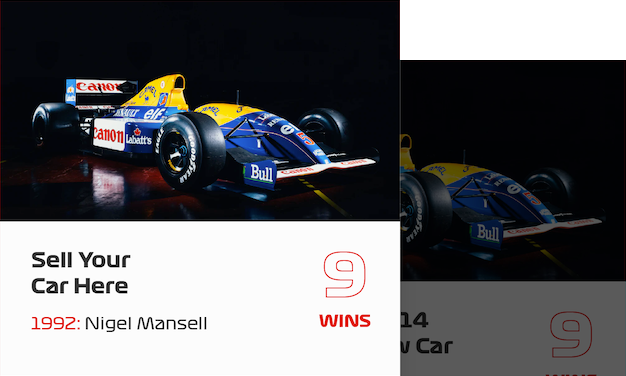 Sell with F1Authentics
We are uniquely positioned to bring retired F1®cars and show cars to market.
Browse our online collection of formula one cars for sale below. Not all of our cars are listed online, for Private Sales and information on our full inventory of F1® cars, please reach out to our Private Sales team by filling out our form.
LEARN MORE